When it comes to food, hustlers are no longer the followers but leaders
OPINION
By XN Iraki | September 11th 2019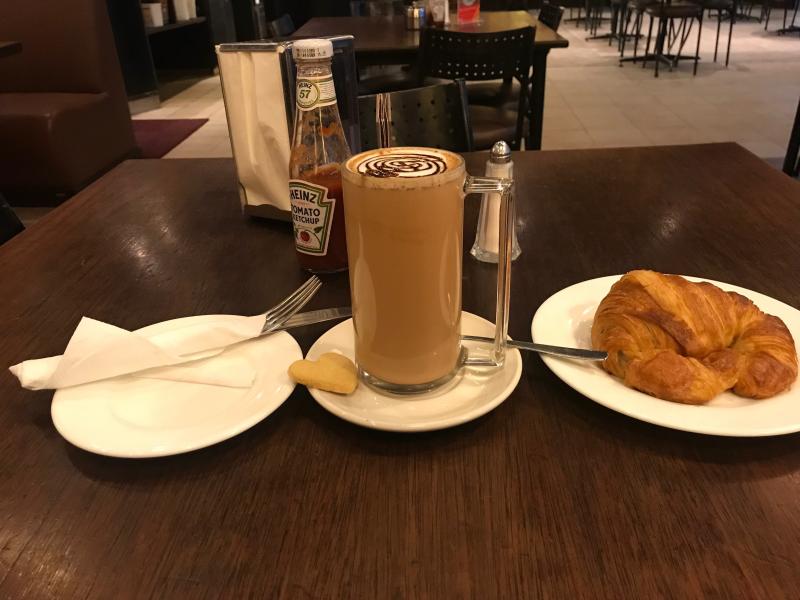 Someone recently wanted to test my generosity, so we ended up at Java, the coffee chain and restaurant that just turned 20 and understands Kenya's culture, just like Starbucks (not the one in Eldoret or Karatina).
Have you ever noticed that in Java there is always a place to sit outside, or that you can be seen from outside? Kenyans like to show off. Some new restaurants are even putting up seats on the pavements for 'show offs'. Seen CJ's?
Java also realised that we love free things. It leveraged on free wi-fi. It still does. Java introduced free wi-fi when cybers were charging for data access and when having the Internet on your phone hadn't been heard of.
Hordes of young men and women would sit in Java, browsing the Internet, back then considered very cool. After its buy-out, Java still targets the middle class, but it runs the risk of brand dilution by spreading too fast.
My generosity
Back to my generosity. My client, a hustler from an undisclosed village, was not mesmerised by the menu. She jokingly asked if there was ugali. The waiter promptly said yes. And phew, my generosity yielded ugali!
That Java could serve ugali was surprising to the hustler. She thought ugali was the preserve of low-end restaurants.
If I were more generous, I'd have taken her to a five-star hotel; she would have been surprised to find ugali, ngwaci, nduma and boiled maize on the menu. Even traditional vegetables like managu are on the menu. Our traditional meals, like kimanga, muthokoi and mukimo, are finding their way to top restaurants.
It is nothing short of a revolution in gastronomy; Kenya's high-end hotels have embraced a hustler's menu with open arms. K'Osewe, or is it Ranalo, is in Nairobi's affluent Upper Hill!
The affluent might have realised that hustlers' meals are healthier. And for restaurant owners, these meals most likely have higher margins because of availability.
They could also be riding on our nostalgia. Lots of Kenya's affluent miss the good old days when they ate traditional meals. FM stations have leveraged on that nostalgia by playing old music, reminding listeners of when they were young and innocent.
Who said hustlers are always followers? They, too, can lead and have unlikely followers in gastronomy. We can leverage on this revolution and open Kenyan restaurants all over the world, just like the Chinese, Thai, Japanese, Vietnamese and Ethiopians have done.
After all, attachment to our traditional foods is a universal phenomenon and can be big business. Kenyan still eat ugali in the USA and Europe.
Nigerian and Ghanaians love their fufu wherever they are in the world. We have a competitive advantage on food. Who in the world can cook kimanga, muthokoi, mukimo or ugali better than we can?
What did you order the last time you ate at a restaurant? Which one was it?
[XN Iraki; [email protected]; Twitter: @Hustlenomics7]