China debt is not bad, what matters is how we spend the money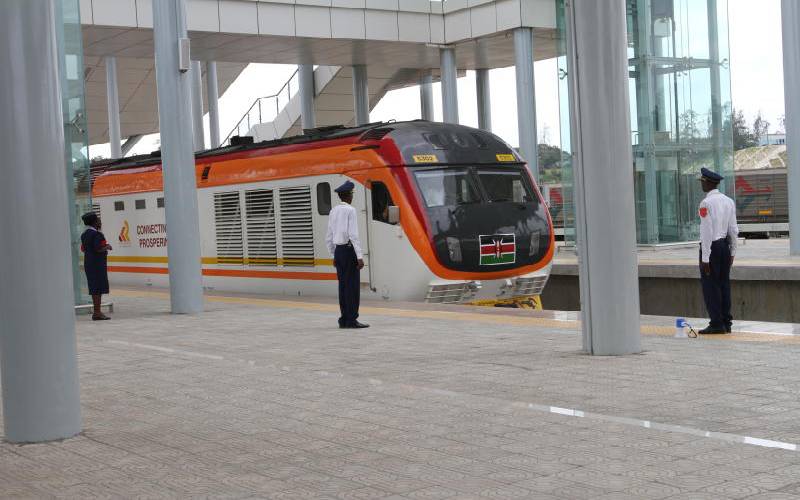 As President Uhuru Kenyatta embarked on his journey to Beijing last week, one word was sure to come up in the newspapers and on social media: debt. Specifically, our national debt to China, which makes many quiver and shudder.
Data published a year ago showed China to be our largest lender, and our debt stock had increased by 53 per cent to Sh479 billion in 2017 from Sh313 billion in 2016. Don't be shocked when the numbers grow even more, following the continued development of the Standard Gauge Railway (SGR) between Nairobi and Naivasha.
Headlines bemoan the "tightening grip on Kenya's economy". Talking heads in TV studios explain that our economy should be viewed like a household budget: you cannot responsibly spend more than you have. Furthermore, they'll argue, there's an absolute limit to the amount of debt a government can have.
Surpassing that limit, any government will default and its lenders will come after it – just like the bank would come take your TV set or the mafia would break your fingers if you don't pay back on time.
"Do you want to end up like Greece?", "How dare we punish our children and our children's children with our loans?", and "Do you want the Chinese to nationalise the port in Mombasa?" are just some of the questions that inevitably pop up.
Never mind that the bulk of Africa's debt is owed to China's western critics, such as the World Bank or the International Monetary Fund. Never mind that China has been supporting projects in Africa for many years now and we have yet to see any country enslaved or colonised by the Chinese as they were by our friends in Europe.
When making sense of debt, we must make some distinctions. First of all, some debt is good. Austerity in Europe has been the mother of extreme poverty in Greece and the father of populism and social fragmentation in Italy and the UK, but countries like Portugal have fared well by resisting the obsession for "closing public deficits" and "balancing the books". How so?
Debt taken to create jobs, diversify income sources and reduce dependence on natural resources is good debt. It is debt for which our children will be thankful, since it'll pay itself off and give them more opportunities.
Make sense
The SGR is a great example. Despite having started with some losses, over $16 million (Sh1.6 billion) has already been billed and paid to the SGR. It will continue to do so for the benefit of future generations as well.
Obviously, not all infrastructure projects make sense. Accordingly, some governments renounce glamorous deals that may be exciting at first, but then fail to live up to their purpose.
Take the new airport in Sierra Leone, for example. With just 40,000 travellers a year, the project faced justified public scrutiny and its financing was eventually turned down by the country's new president. Another futile flashy project for which Chinese loans were taken is a new wrestling stadium in Senegal.
On the other hand, a highway connecting the country's two largest cities, Dakar and Touba, is a smart investment and the loan for it would easily be paid off by cutting costs on driving times and deadly car accidents.
Finally, some debt is ugly. In Nigeria, Chinese projects may have made sense, but their implementation has been mired by corruption. With Uhuru's fearless war on graft, such issues are becoming increasingly marginal.
But debts can also be ugly when the context is unfair. Our trade with China has grown eightfold in the past decade, but Uhuru is right to say it is skewed in favour of China. This must change and that was part of his agenda in Beijing.
- The writer is a Human Resource management consultant