True heroism has economic and social dividends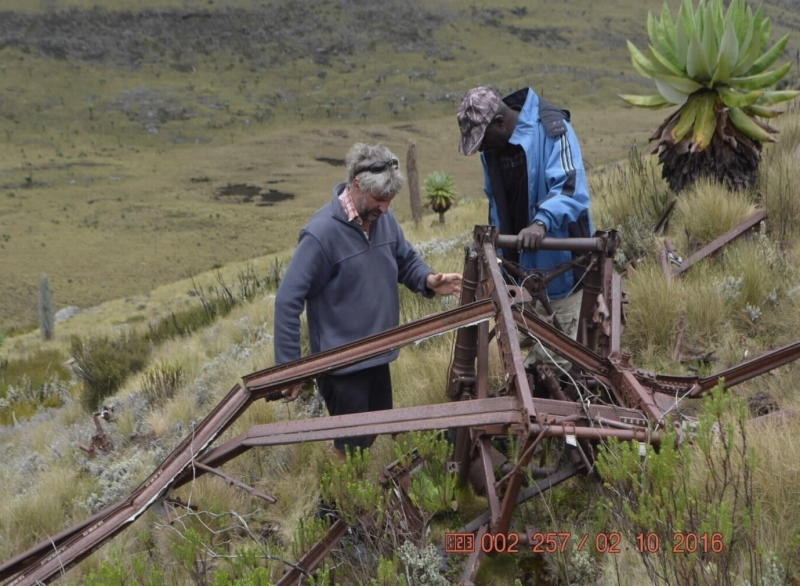 In the 2010 Constitution, Kenyatta Day became Heroes or Mashujaa Day. The framers of the document perhaps felt heroism is shared and no one person can take all the credit.
Curiously, despite the renaming, the court recently reinstated Moi Day. That did not raise much debate. It seems to me that it without doing the same for Kenyatta Day, which came earlier, is highly symbolic. I leave it to you to interpret.
What is not debatable is that heroism in Kenya has been an emotive issue that perhaps has never been addressed conclusively. Maybe those charged with responsibility of defining and even identifying national heroes are interested parties.
What is heroism? How does one become a hero in Kenya? What are the rewards of heroism? What are the risks? Is heroism an economic issue?
Kenya has been going through a transition period as the old order gives way to the new order, or disorder. The new dispensation has led to lots of grey areas on heroism and other issues, from law to parenting and self-identity.
Traditionally, it was easy to define heroism; the society was always in danger from hostile neighbours or even nature such as drought and floods. Those who helped protect the society became heroes. They could be soldiers, warriors, spies or even medicine men or prophets.
Heroism also had an economic component; if during the war you brought home booty such as animals or human beings - mostly children and women - your heroism was more pronounced. You ensured the survival of the society through generations. That is why killing of women in Kenya today is shocking.
Without war with neighbours, other forms of heroism involved confronting the laws of nature; including rain making or occult sciences such as witchcraft or healing.
It was not so different in the developed countries; adversity defined heroism. The celebrated heroes in these countries have war records or solved a national problem. From Churchill in World War Two to Konrad Adenauer and rebuilding of Germany after the war or Simon Bolivar liberating South America. Even Karl Marx was trying to solve a problem, how to reduce inequality in society.
Hard to define
Without such adversities, Kenya has found it hard to define and identify its heroes. Prolonged periods of peace and tranquility breed few heroes. No so different from a very stable economy which spawns few new rich people or entrepreneurs.
Changes - disruptions - create a new breed of affluent men and women. Without change, there would be no Bill Gates, Zuckerberg, Ellison and other economic heroes. Even locally the men and women who read the direction of change quickly made money, either legally or illegally. Who made money after independence and after the economy was liberalised? Who is making money now and from where? Forget corruption, which is the route to fake heroism.
That is the paradox of heroism. We aspire to find order through heroism, but that order creates no heroes or forgets them. Even in literature, great writers emerge during periods of uncertainty and upheavals. What made Charles Dickens, John Steinbeck, Ngugi wa Thiongo or Chinua Achebe great writers?
Once the dangers from fellow human beings ceased, new sources of heroism had to be found. Fear, it seems, breeds heroism. Without fear, we moved away from war, soldiers and their ranks to other human endevours such as science, music, arts, writing, acting and other activities that nourish our emotions.
In Kenya we have failed to transition from the heroes made from adversity like fighting for independence to other modern heroism. That is why we love degrading each other's achievements. There is still an ingrained belief that you cannot claim to be a hero if you have not suffered; it might be an influence from religion and its sacrifices.
Whether at the national or lower levels, we seem to fear anyone who might outshine us, become a hero. That includes the dead. We refuse to remember or immortalise those who left this planet for fear of being outshone. Today, the road to heroism is littered with boulders made by our emotions and historical hangovers.
Without adversities, it has become easier to create heroes. We can create heroes out of the most mundane thing like Githeriman and give him State honours.
Needless to say, without adversity the media has been left with lots of power to make or unmake heroes. The exact way in which it does this could be a great study in behavioural economics. Without a concrete criteria on determining who is a hero, there is a possibility lots of fake heroes are in circulation.
Could heroism be a victim of graft like other sectors of the economy? Is corruption not a route to fake heroism? Fortunately, heroism obeys the laws of economics. If the situation demands heroes they emerge. That is how we got Mau Mau and the 'change constitution' group espoused by Young Turks.
But Kenya has not been spawning new heroes lately, perhaps a sign that things are not that bad, from politics to economics. Others argue almost to the point of conviction that with time Kenyans have learned that heroism is a risky business and looked for safety. Why else is politics so popular with everyone? Great doctors, professors and entrepreneurs all want to be politicians. Could it be that we have neglected all other heroes except politicians? Remember with politics, you decide how pooled resources are shared, you download the risk of creating wealth through entrepreneurship and sweat to others.
Risky
The convergence of the Government and the Opposition through the 'handshake' might be a long realisation that heroism has been risky not just emotionally but also economically.
That brings us to the economics of heroism. Remember how we keep rewarding top performers in school including giving them lots of airtime after the release of exams results? What about after they leave school?
How do we motivate the adults to go beyond the call of duty, aspire to do the best they can in the shortest time possible and become heroes?
Our award schemes are not well structured. How many counties have halls of fame? How many reward their citizens every year even with a mention on Heroes Day?
A hero's award system goes beyond medals or honours, it should be internalised by the younger generation. Think of the English Premier League or Nobel prizes. Right from childhood, we aspire to one day play in the league or win a Nobel prize. While we all never win such awards, we work hard and the whole economy benefits .
As we aim to achieve Vision 2030, Big Four and other national goals, heroism might be the best catalyst. How do we reward those who help us achieve the goals? Money is not enough, it is also fleeting and never enough.
Heroism should be inter-generational, with each aspiring to be better than the previous one, not complaining more. That is how a society progresses. History becomes a fountain of heroism with each generation drinking from it.
That is why distorting history is very risky to a country. Truth must be told; pre-packaging history is no heroism. Sadly, we prefer to make history a well of grudges. Lots of Kenyan national problems have a lot to do with refusing to face history and its realities.
- The writer teaches at the University of Nairobi