Letter from Hamburg: Lessons from a German city on economic change
OPINION
By XN Iraki | Aug 12th 2018 | 7 min read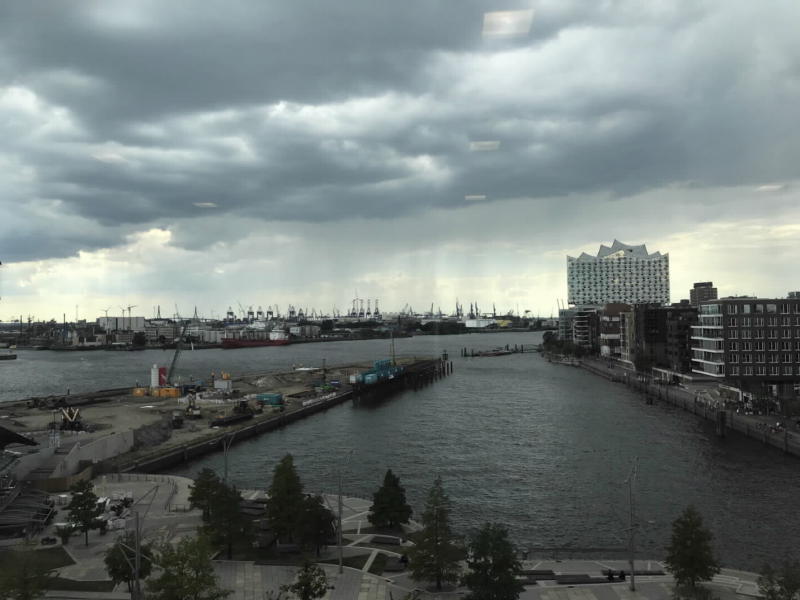 There is something surreal about visiting Europe that contrasts sharply with crossing the Atlantic. Europe feels more homely, the pace of life is slower and the history is alluring. But Canada feels more European than America despite sharing a long border.
That is the first impression on visiting Hamburg, Germany. My earlier visits to Europe gave me the same feeling. No wonder France and Spain get lots of tourists compared with their population. In 2017, France got 89 million with a population of 67 million. Spain got 82 million while its population is 47 million. Kenya Tourist Board can now figure out the number of tourists we should target.
Visiting Hamburg in summer is exciting; the sun rises at 5.30am and sets at 9pm. As you go further north, the sun soon stops setting and we have the midnight sun. The high temperatures make you feel at home. Europe has been unusually hot this summer; it could be the reality of global warming that some leaders deny despite overwhelming evidence including record low temperatures in some parts of Kenya.
Monopolised trade
Hamburg is one of the several Hanseatic League cities around the Baltic Sea. New World Enclopaedia says that these cities once monopolised trade in Northern Europe, from the Baltic to the North Sea, from around 13th to 17th centuries and planted the seeds of the European Community.
The port city sits strategically on the mouth of navigable River Elbe as it empties its waters into the North Sea. Driving or walking around the port, you can't fail to see the cranes that dwarf skyscrapers - which are rare in this city.
Its location makes Hamburg a hub for logistics and transport. They have integrated rail, road and water into a seamless network that makes import and export easier. Digitisation makes the operations more efficient. A visit to Panalpina, one of the leading logistics companies in the world, shows how digitisation has enhanced efficiency. The forklifts have "black boxes" which makes it easy to monitor their movements and ensure responsibility.

A visit to another firm, Amazon, showed how they have taken digitisation to another level. They have replaced forklifts with robots! The visits brought about the differences between two cultures; American and German. Their adoption of technology and work ethics are way apart. In American-owned Amazon, you have to leave your phones, cameras and watches behind. The pace of work is faster from, workers to conveyor belts that move items from where they are received from suppliers to storage then to packaging, sorting and finally shipping.
It finally dawned on me that Amazon just adopted an old idea, the post office, and commercialised it. Just replace letters with goods and you are in business. Innovation does not always require lots of thinking; it's at times about seeing patterns and trends or just duplicating from others or nature - like the plane from a soaring bird. That is why we need to emancipate ourselves from the tyranny of textbooks.
There was something else that was "American" about Amazon; immigrants. Lots of employees spoke Amharic with my Ethiopian colleagues in our party. It is another story how Ethiopians made it to Germany.
At Panalpina (it has a branch at JKIA) the environment was more relaxed. There was even background music for workers as they went about with their work. In Amazon this was replaced by the humming of conveyor belts. We even had time for a snack at Panalpina!
Hamburg is more than just a port; the many canals are crowded with boats over the weekend with locals and tourists. One German told me there are more canals in Hamburg than in Venice. Lots of bridges and old classic buildings, one dated 1720 makes the city alluring. The city is never crowded like Nairobi, which makes walking fun.
Lots of surprises
The city, which is a lader or state by itself with about 1.8 million people, has lots of surprises. One is that uniformed policemen are rare except next to police stations which integrate with the rest of the city. Yet one never feels unsafe even at night.
The port is a tourist attraction. Walkways and cafes overlooking the ports are full of tourists and locals with a scenic view of the port and its ships. Why is Mombasa port not a tourist attraction beyond the ferry? Why are there no leisure boats for tourists? Old classic buildings are a great attraction in Hamburg.
Religion, despite its decline in Europe, is also a tourist attraction. The highest structures in Hamburg are church spires, like St. Nicholas which dates back around 1195AD. It was damaged in operation Gomorrah in World War II. Its tall tower made it an easy bombing target for Allied forces.
The church was not repaired, as a monument to those who lost their lives. The basement is a museum which I visited and there was an exhibition about the WW2 and its aftermath. Entry was five euros. One thing that struck me was the striped uniform worn by prisoners during the war and after. How did it make it to Kenya?
This visit and my earlier ones to Europe have convinced me that religion was once central to European life with cathedrals dominating cities. That looks much like Kenya today. That religious influence reached Kenya; a number of schools, hospitals and churches in Kenya were run or are still run by missionaries from Europe.
The rebuilding of Germany after WW2 was just short of a miracle (remember the Marshall Plan?). Hamburg to a large extent shows few legacies of the war except the ruins of St. Nicholas church and exhibitions. How did this nation recover so fast? Remember Kenya won her independence only 18 years after WW2.
The city has affluent leafy suburbs overlooking the port and River Elbe but I never saw their Kibra or Mukuru kwa Reuben. There seems to be deliberate efforts to uplift the living standards of everyone and avoid extreme inequality. But I still saw some homeless people.
Orderly and clean
Can our cities be more orderly and clean, starting with integrating the transport network? Dust is rare in Hamburg. Does that explain why common cold is so common in Nairobi? The best type of transport in Hamburg is not by car, boat or rail; it's walking or riding bicycles on dedicated paths.
In Nairobi, pedestrians are treated as a nuisance. Yet cities are supposed to be for the people, not cars. They should be livable, not crucibles of stress. They attract people for the better services not promise of better services.
Looking at Hamburg from its housing to integrated transport network with road, sea and rail we have a long way to go. Our cities, particularly Nairobi, are swirling vortexes that suck in young and ambitious men and women, rarely providing them with opportunities to better themselves. Most are unwilling to return to rural areas for fear of being labeled failures, just like Kenyans who suffer abroad silently.
After distilling the best and the brightest, our cities must turn them into catalysts of growth and promise. One hopes more Kenyan leaders can visit cities like Hamburg to benchmark, not to shop.
There is no school uniform in Germany as we contemplate introducing one for all the schools. And you can get lots of second hand things in Hamburg despite the fact that Germany is heavily industrialised.
There are few big cars like the ones we see on our roads. Smallness seems to be the norm with electric cars gaining popularity. Electric charging stations are common in Hamburg - Elon Musk's future might be arriving prematurely.
Economic activities have good links to academia. A good example is Kuehne Logistics University which was started by the founder of Kuehne and Nagel, another logistics firm based in Hamburg with an office along Mombasa road. The university location should be emulated by others. The port is its lab and one can sees ships coming in and out of the port from the classrooms. Bandari College was such a dream.
Hamburg also has a red district, Reeperbahn, where prostitution is legalised. But prostitutes are supposed to register with the police. I found all this through research and not experience (I'm sure you do not believe me).
Any lessons from Hamburg?
We love copying anything Western from their names to dancing styles and attire except what matters like their work habits, and strategic thinking. How do you explain that Panalpina, one of the world's biggest logistics firms, has origins in Switzerland, a landlocked country?
It is time we leveraged on our strategic locations. Mombasa, like Hamburg, should be our jewel, so should Kisumu. What of towns like Mandera or Lokichoggio at the confluence of three countries? Before we think of financial hubs, why not also develop what has already been developed by nature like our ports? Compare this: Hamburg's gross domestic product (GDP) in 2015 was 109.3 billion euro, mostly from services. Kenya's GDP was 65.61 billion Euros in 2017.
Germany rose from the ruins of WW2 to become an economic power and was the first country to recognise independent Kenya; that's why they have the '1 CD' number plate. We can also rise from the ruins of our pessimism and contradictions.
Long-term thinking holds the key to Kenya's socio-economic transformation. If Germany and Hamburg could recover from the ruins of WW2, we have no excuse for not achieving Vision 2030 or Big Four in our lifetime.
- The author is on an intellectual pilgrimage in Europe.