Police arrest two suspects who escaped from Kapsoya Police Station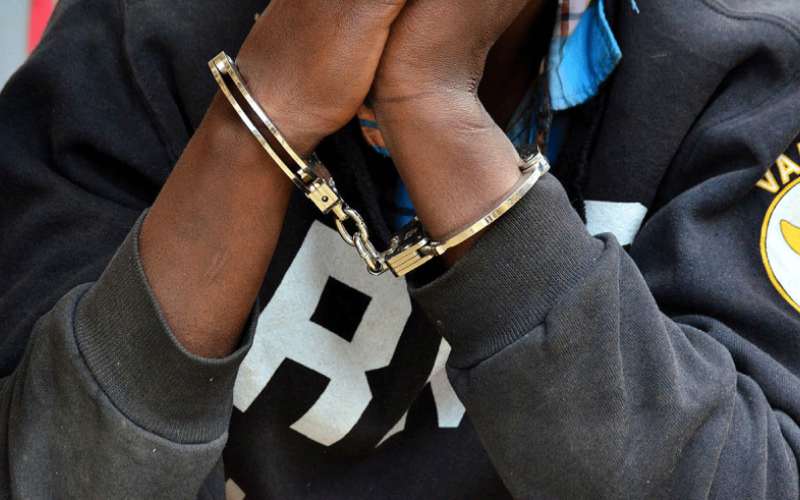 Police in Kisumu County have arrested two suspects of robbery with violence who had escaped from custody in Kapsoya Police Station, Uasin Gishu County.
Elvis Odhiambo and Muhammad Adan were masquerading as street boys in Manyatta slums before residents tipped members of the community policing.
They were detained at Kosawo hall following claims that they were terror suspects who had escaped from Kamiti Maximum Security Prison.
Residents say the suspects have been in the area for the last two days, pretending to be street boys.
A number of street boys also questioned them and alerted the chief's office at Kosawo who then alerted police about the suspicious boys.
Francis Aluko, a member of the community policing at Manyatta, who was among the people who rounded up the suspects, said that they had received reports of suspicious individuals.
"We have a strong network in the community and when we received reports of suspicious people roaming the estate, we launched a manhunt for them," said Aluko.
At around 7am, the suspects were found carrying piles of plastic wastes and polythene and were briefly detained by residents before being taken into police custody.
While confirming the incident, Kisumu Central OCPD James Ngetich described the matter as sensitive and said Eldoret detectives were searching for the suspects after their escape four days ago.
"It is true two suspects have been arrested but they are not terror suspects. They are robbery with violence suspects," said Ngetich.
The arrest of the duo comes at a time when security agencies across the country have launched a search for three terror suspects who escaped from Kamiti Maximum prison on Monday night.