EAC seeks tighter hug from 'Russian bear'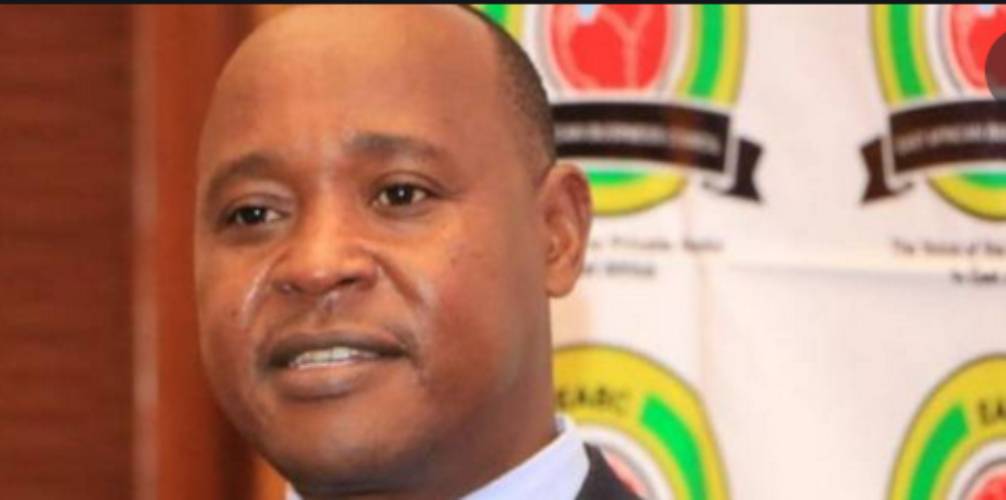 Regional countries stand to reap huge economic benefits if they can cooperate with the Russian Federation, an official has said.
Newly appointed East Africa Community (EAC) Secretary General Peter Mathuki has emphasised the need to formalise cooperation between the regional body and the Russian government.
Speaking at EAC headquarters in Arusha, Tanzania, yesterday, Dr Mathuki said the bloc is keen to identify areas of cooperation.
He was speaking in the company of Oleg Ozerov, the ambassador-at-large of the Ministry of Foreign Affairs of the Russian Federation.
Mathuki said Russia can help in combating Covid-19 in the region, especially in testing and vaccination.
''EAC is the fastest growing regional economic bloc in Africa. It is anchored on a clear vision with four pillars of integration: the customs union, the common market, the monetary union and ultimately the political federation,'' Mathuki said.
Mr Ozerov noted collaboration between the Russian Government and the EAC was birthed during the Africa-Russia Summit held in Sochi, Russia in 2019.
''There was intention to develop trade between EAC partner states and Russia using EAC ambassadors in Moscow," he said.
During the meeting, a secretariat for the Association of Cooperation with African Countries, was formed.
He said the cooperation plan could be anchored in cross-border infrastructure projects such as electricity, oil, gas, pipelines and pharmaceuticals. Such projects could be channeled through the Eurasian Economic Union.
The Speaker of the East African Legislative Assembly Martin Ngoga expressed satisfaction with plans to forge closer ties with Russia.
He said the AU Agenda 2060 emphasises on working through Regional Economic Councils to drive growth.