Safaricom consortia, MTN eye Ethiopia's 112m market
Safaricom is leveraging on a new consortium to make an entry into the vast Ethiopian telecommunications market in a move meant to grow its revenues and market share to a new high.
In a statement released on Monday, the Ethiopian Communications Authority (ECA) said Safaricom was one of the members of a consortium that includes Vodacom Group Ltd (South Africa), Vodafone Group Plc (UK), CDC Group Plc (UK) and Sumitomo Corporation (Japan), that submitted bids for a nationwide telecommunication service licence.
"We are delighted to have had interest from established telecoms operators from around the world, commensurate with this unprecedented opportunity, including from Africa's two telecommunications giants MTN and the Vodafone-Vodacom consortium including Kenya's largest telecoms provider Safaricom," said Balcha Reba, ECA Director-General.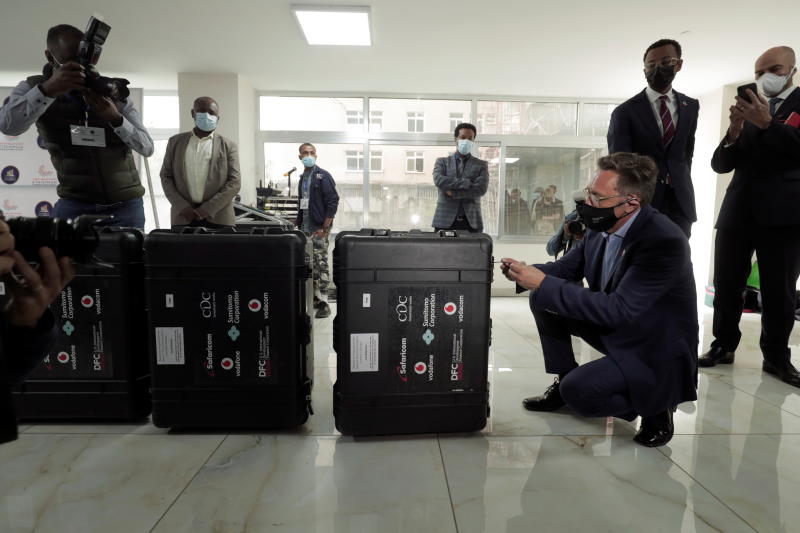 ECA said bidders were required to comply with technical and financial qualifications to demonstrate they had the capacity to manage a licence of its scale.
The licence will allow the winning bidder(s) to roll out telecommunication services in competition with the State-run Ethio Telecom on voice and data across Ethiopia's 112 million citizens.
"Under these licences, service providers will have the right to provide any telecommunication service including voice, text and data using any technology whether fixed or wireless anywhere within Ethiopia and to send and receive telecommunications to and from outside Ethiopia," stated the ECA while inviting for bids.
The winning consortium will be allowed to have an initial licence term of at least 15 years with the possibility of renewal.
"In addition, the licences will provide each of the licensees the right to obtain access to scarce resources such as radio frequency spectrum, numbering and addressing resources and rights of way with considerations to the timeframe to be allotted to the incumbent operator to complete frequency re-farming activities," said the ECA.
Telco giants have been waiting in anticipation for the liberalisation of Ethiopia's telecoms market that begun more than three years ago, after the country agreed to partial privatisation of Ethio Telecom and the issuance of two other operating licences.
Ethio Telecom currently has 50.7 million subscribers as of January 2021, including 23.5 million data and internet users as well as 309,000 and 981,000 fixed broadband and fixed service subscribers respectively.
The telco has stepped out infrastructure roll-out and onboarding of new subscribers in anticipation of the entry of two other service providers.
Tower manufacturers
Last week, Ethio Telecom announced it had launched 4G LTE services in eight provinces and a few days later invited bids to local tower manufacturers,
Safaricom first announced it was eyeing entry into the Ethiopian market in 2017 but efforts to go alone over the past four years made little headway.
Mr Reba said ECA is confident that competitive bidding will ensure that Ethiopia gets the best deal. The winners of the two licences will be announced after the Authority reviews the technical and financial evaluations of the submitted bids.
Safaricom on Monday issued a cautionary notice informing shareholders and investors that the company was part of a consortium that could opt for a special purpose investment vehicle.
"Until further announcements regarding the bid process are made, the shareholders of Safaricom Plc and other investors are advised to exercise caution when dealing in the shares of Safaricom Plc," said Company Secretary Kathryne Maundu.