KPA assures Uganda efficient cargo clearance at port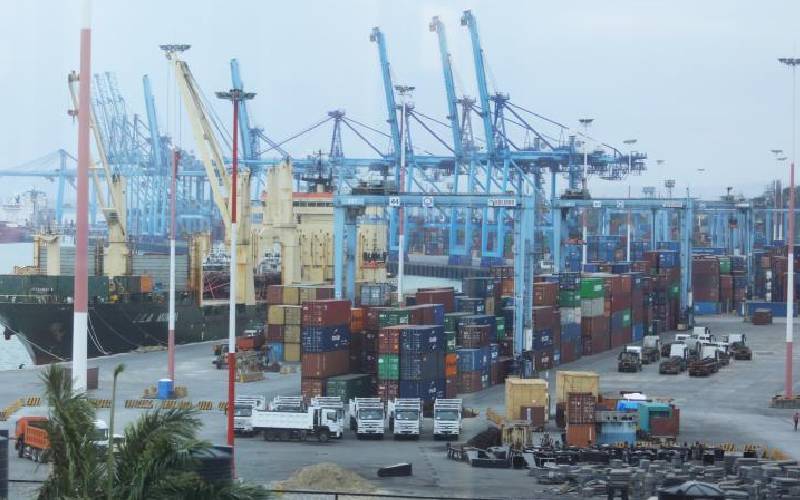 Kenya Ports Authority (KPA) has assured Uganda and the transit market of efficient service delivery on clearance of outbound cargo as long as port users provide the necessary documentation.
While lauding Uganda as a valuable customer, KPA acting managing director Rashid Salim said the authority had opened a liaison office in Kampala for the importers and exporters in the country to ensure efficiency in service delivery.
Engineer Salim spoke yesterday when he received a Ugandan delegation led by the new Ugandan Consul General to Mombasa, Ambassador Paul Mukumbya.
"The port has also extended its services to the Naivasha Inland Container Depot linked by the Standard Gauge Railway line, and the Kenya Government donated some land to Uganda as their cargo storage facility to reduce the cost of doing business," Salim said.
Over the last five years, Ugandan cargo at the port has registered a compounded average growth of 4.9 percent from 6.35 million tonnes in 2016 to 7.7 million tonnes in 2020. In the same period, Ugandan cargo occupied an average share of 23.7 percent of the total cargo throughput handled.
Uganda is a major customer for the port, commanding 80.8 percent of the transit market share. During the period, there was a steady growth in total transit traffic.
Ambassador Mukumbya commended KPA for infrastructural improvements at the port, which have contributed to faster handling of cargo.
Uganda Revenue Authority assistant commissioner, Customs External Operations Officer, Julius Rubagumya, who was at the meeting, lauded operations at the Kisumu Port, noting they had facilitated convenient movement of fuel imports into Uganda across the Lake.
He added that the upgrade of the Meter Gauge Railway (MGR) linking Kisumu to Naivasha SGR will reduce the cost of doing business to the benefit of the consumer.