Survey: What worry CEOs in Kenya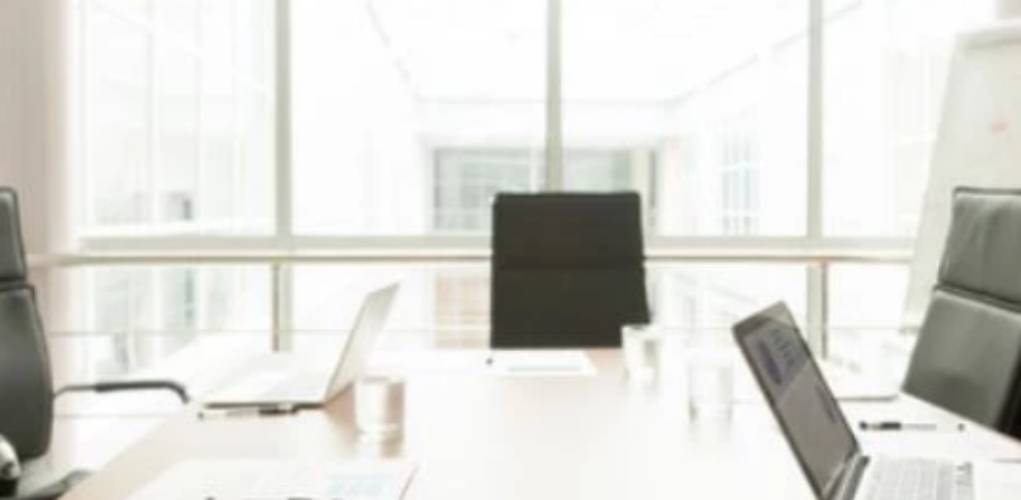 NAIROBI, KENYA: Several factors stand on the way to prosperity for some Chief Executive Officers in Kenya derailing growth plans for organisations under their control, a new study by the Central Bank of Kenya (CBK) reveals.
The CEOS polled by the regulator plan to expand into new markets, improve brand proposition of current products and develop new products through diversification and value add in the next three years.
"The main concerns for CEOs are the challenging business environment, economic performance and the effects of the Covid-19 pandemic."
"Growth prospects for the Kenyan and global economies were mixed. While there was optimism due to a gradual pick up in business activity in the economy, businesses were concerned about anticipated heightened political activity, high cost of raw inputs and continued uncertainties over the COVID-19 pandemic."
"Although the vaccine rollout signalled a gradual recovery, businesses were concerned that shifts in global demand patterns could impact consumption and affect global growth."
The survey requested respondents to indicate their top company strengths, concerns and proposed solutions to the identified concerns.
Top company strengths across all sectors included technical capabilities and the quality of the workforce followed by trusted and reputable brands and effective supply chains. Most firms reported good internal resources (high calibre employees) to be integral in delivering value to their customers. Local manufacturing and diversification of products ranked about equally across all sectors. This bias towards locally manufactured products, according to the respondents, benefits customers in terms of import duty savings, lead time advantages and product availability.
At the sector level, a trusted brand and strong company values ranked top for services sector respondents, while a trusted brand, innovation and technical capabilities were key strengths for the manufacturing sector. The agricultural sector strengths mirrored those reflected in the manufacturing sector.
On challenges, inflation, rising debt, agricultural productivity, declining consumer demand, recession were key concerns to most respondents. These factors were of greater concern for respondents in the wholesale and retail trade, transport and storage, mining, energy and pharmaceutical sectors. The cost of doing business was also highlighted as a concern as was the rising cost of fuel.
The effects of the COVID-19 pandemic were a lesser concern compared to taxation issues (withholding tax/VAT refunds and excise duty on fast-moving consumer goods, introduction of new taxes). Businesses were also concerned about the effects of the third wave of the COVID-19 pandemic, particularly the success or otherwise of the vaccine rollout and the general decreased economic activity due to the pandemic.
To address the challenges and concerns identified in their sectors, most companies plan to manage costs, innovate, lobby with relevant stakeholders and restructure or diversify their portfolio. This is especially so for companies in the services sector (wholesale and retail trade, transport and storage, and real estate sectors) where firms plan to diversify beyond their current customer base and also into the EAC region and emerging markets.
Regarding regulatory concerns, industry players plan to lobby with relevant stakeholders including Business Membership Organisations (BMOs) and the government. Firms proposed other solutions such as the provision of COVID-19 funds for employees' medical scheme and training and recruiting more skilled staff and enhancing corporate governance.
The Survey sought CEOs perceptions on business activity in the first quarter of 2021 compared to the fourth quarter of 2020. The results point to a pick-up in business activity indicators in quarter one of 2021 compared to quarter four of 2020 on account of increased demand and production volumes as some businesses began to see a recovery. Orders were especially higher in the agriculture and services sectors while production was particularly higher in services and manufacturing sectors.
The number of full-time employees however remained the same for a majority of respondents with some saying staff were still on pay cuts.
Most respondents indicated that the prices of goods and services purchased was higher compared to quarter four of last year. The increase was mainly reported by respondents in the manufacturing sector and was attributed to increased cost of raw materials, rise in fuel prices and higher logistical costs especially relating to shipping. The prices of goods and services sold remained the same for a majority of respondents who reported operating at an optimum level irrespective of demand factors.
The Central Bank of Kenya (CBK) introduced a Chief Executive Officers' (CEOs) Survey in March 2021, to capture information on top firms' perceptions, expectations and decisions and support key policy decisions, including monetary policy.
The Survey targeted CEOs of 130 private sector firms comprising members of the Kenya Association of Manufacturers (KAM) and Kenya Private Sector Alliance (KEPSA) through questionnaires administered via email, and through a direct online survey.
The total number of respondents to the survey was 55, resulting in a response rate of 42 per cent. The respondents were from the manufacturing, agriculture, financial services, professional services, real estate, media, transport and storage, wholesale and retail trade and tourism sectors.
Most of the respondents (86 per cent) were privately owned businesses, while the rest were publicly listed companies and government-owned businesses. A large proportion of the respondents (67 per cent) had a turnover of over Sh1 billion in 2019. In terms of employment, 50 per cent of the respondents employed between 100 – 500 people, while 33 percent of respondents employed over 500 people.