Dormant projects to be axed as part of Sh253b loan deal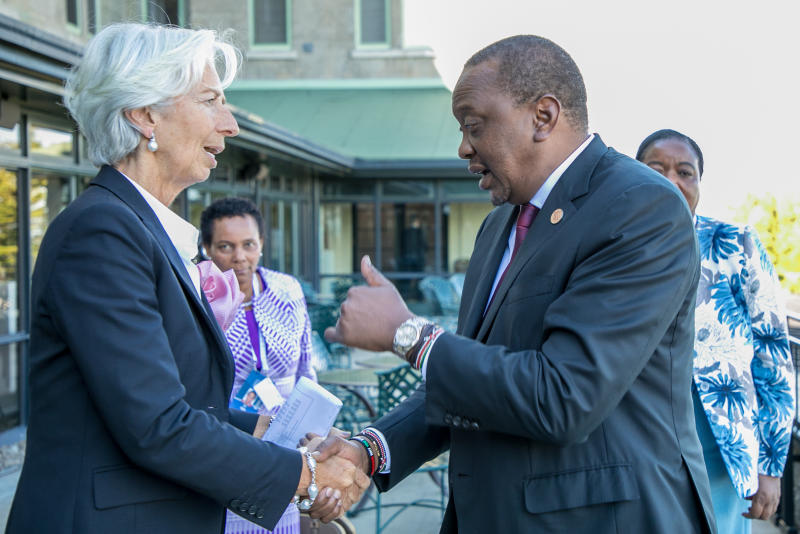 There are plans to cancel close to 157 dormant projects as part of a far-reaching deal the government has with the International Monetary Fund (IMF) to puts its finances in order.
Top officials at the National Treasury and Central Bank of Kenya (CBK) told the IMF that this would see them save about Sh150 billion, or 1.5 per cent of gross domestic product (GDP,) in expenditure.
Cancelling the white elephant projects is just one of the fat-trimming measures the National Treasury plans to undertake as part of the deal it has struck with the Washington-based institution in return for access to a Sh253 billion loan facility from the IMF that will run for three years.
In a letter of intent to the IMF, National Treasury Cabinet Secretary Ukur Yatani and CBK Governor Patrick Njoroge noted that a Public Expenditure Review (PER) that had been undertaken by the World Bank "identified 522 dormant projects and potential one-off expenditure savings of about 1.5 percent of GDP from cancelling one-third of these."
It was not immediately clear which projects would be affected should this cancellation be actualised.
An earlier analysis by The Standard counted at least 1,356 projects valued at Sh4.9 trillion that were incomplete by end of June 2019.
Of these, 91 per cent, valued at Sh3.1 trillion, need to be completed before President Uhuru Kenyatta leaves office in 2022. Those are 1,230 projects that should be finished. In other words, nine out of 10 of Jubilee's projects should be completed in a year.
Behind schedule
Almost half of the incomplete projects (536) are running behind schedule. Most of these fall under the Ministry of Transport, Infrastructure Housing, Urban Development and Public Works headed by Cabinet Secretary James Macharia. The incomplete mega projects include roads, cancer facilities, dams, police stations, special economic zones and fruit-processing factories, among many others.
Kenyan authorities noted that the country's public investment plan includes some 4,000 projects, but many of them have not been executed.
"This has resulted in about $10 billion (Sh108 billion) of committed but undisbursed official development assistance, much of it on concessional terms," said Yatani and Dr Njoroge.
They added: "More generally, ineffective use of available project financing hampers service delivery, entails avoidable commitment fees on undisbursed funds, increases our reliance on expensive commercial financing, and worsens our public debt vulnerability."
They did not reveal the projects or whether they had absorbed any funds already.
Among President Kenyatta's promises in his 2017 manifesto was to construct more dams in a bid to boost food production. But an analysis by The Standard established that most of these dams, valued at Sh365 billion, have either stalled or are running behind schedule.
Uhuru also promised to support small-holder irrigation and work with the private sector to enhance food production on at least 1.2 million acres. But the dams are turning out to be white elephants. Most of them, including Arror and Kimwarer, have been mired in corruption, with the President terminating Kimwarer Dam after it had absorbed millions of taxpayers' cash.