Potato packaging rules to be enforced next week, AFA says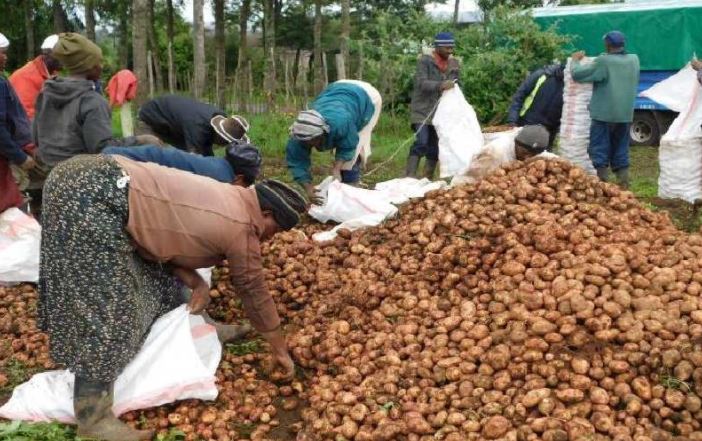 The Food and Agriculture Authority (AFA) has announced it will start enforcing potato regulations from April 2.
AFA Director General Harsama Kello on Thursday said anybody found packaging potatos beyond 50 kilogrammes will be arrested and prosecuted.
The authority has gazetted 130 enforcement officers in more than 13 counties that produce potatoes to enforce the law at roadblocks, markets and stores.
"We want to see how best potato farmers can be supported and saved from exploitation by greedy business people in the country," Mr Kello said.
"We have, therefore, agreed to fully implement the potato regulation which says that all potato bags must be standardised within the 50kg package."
Once implemented, the regulations will bring reprieve to farmers who sometimes sell their produce to traders in bags that weigh up to 160kg.
The announcement was made after a multi-agency meeting at AFA headquarters consisting of officials from AFA, the Interior ministry, Nairobi City County, Nairobi Metropolitan Services and the National Police Service.
"After April 2, we will fully enforce this law. We'll conduct crackdowns in market centres and establishments (such as) Wakulima market to ensure that these standards are followed," said Kello.
He also said transporters found violating the law will be arrested at roadblocks.
"This regulation of banning extended bags of potatoes will be enforced at the production levels, at the farms, on the roads, at the value chain of transportation and in markets," he said.
The director general said AFA will conduct a sensitisation meeting for potato sellers in Nairobi on Tuesday next week.