Nairobi office rents down 7pc as Covid pounds Africa cities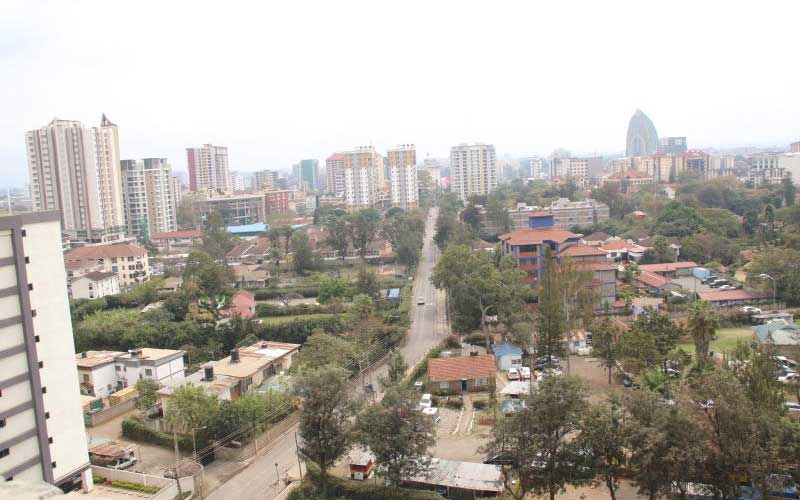 Nairobi's office rents dropped by seven per cent in the half year to June 2020, a new report reveals.
And of the 29 African cities tracked in the report, majority of the markets recorded a decline in rents, attributed to the ongoing Covid-19 pandemic, currency devaluation and economic slowdown witnessed prior to the pandemic.
The Knight Frank Africa Market Pulse Survey further showed that Nairobi, whose office price for a square metre stopped at $13.99 (Sh1,510) per month after the drop, was among the lower priced cities in the continent.
Before the decline, the rents were at $15.04 (Sh1,624) per month.
According to the Knight Frank report, majority of the landlords across the continent resorted to granting their tenants rent deferrals while others renegotiated the lease terms to ensure tenant retention and to attract new ones.
The reduction in prime office rents in Nairobi was attributed to the continued oversupply of commercial space in some locations and current economic slowdown.
"This has resulted in most of the organisations putting on hold office space requirements as the heightened safety regulations and increased agile working is causing a shift in operations," said the survey report.
"Occupiers will have to re-configure their office layout as they focus on operational rather than capital expenditure."
On average, occupancy rates were recorded at 73 per cent at the end of June with higher levels recorded in locations such as Westlands.
A second quarter HassConsult Property Index last month indicated that rents in majority of Nairobi suburbs and satellite towns fell marginally even as the number of tenants seeking relief from landlords rose.
At the same time, the index showed that land prices continued to "mildly soften" in both the suburbs and satellite towns.
Rents in Nigeria's capital Lagos dropped by six per cent but were still at $62.87 (Sh6,790), nearly five times those of Nairobi, and were by far the highest in Africa.
Other cities such as Luanda at $55(Sh5,940) and Accra at $32 (Sh3,456) maintained high rents.
Harare, on the back of an 11 per cent drop in rents, is the cheapest city of the 29, with a unit metre going for $7.98 (Sh862) a month. That is eight times cheaper than the same space in Lagos.
Of the 29 cities studied, three saw the rents increase in the period. These were Uganda's Kampala that was up seven per cent to $15.01 (Sh1,621), Senegal's Dakar up five per cent to $21(Sh2,268) and Democratic Republic of the Congo's Kinshasa that rose 17 per cent to $35 (Sh3,780).
For Uganda, Knight Frank reported that a hard stance by landlords against reduction of rents would have a negative impact on occupancy of office spaces in the medium term.
"Liquidity pressure on occupiers has (in turn) led them to request for lease concessions, reference to rent repayment or abatement of their contractual obligations," said the report.
"Landlords have however remained reluctant to reduce headline rents and have instead sought to offer short term remedies by way of rental discounts and, or deferred payments. As a result, we expect a 10 per cent to 20 per cent reduction on net annual rent collections."
In South Africa, a significant decline in rents in Johannesburg (a decline of 18 per cent to $13.89) and Cape Town (23 per cent down to $13.56) was observed in the first half of 2020.
"This has been attributed to the depreciation of the South African Rand against the US dollar. Pre-Covid, the rand had already depreciated by 20 per cent earlier on in the year," said Knight Frank.
"Increased vacancy rates have also been observed as a result of the current economic downturn and strict lockdown imposed causing businesses to close down or consolidate their activities."