Co-operative Bank records Sh9.6 billion pretax profit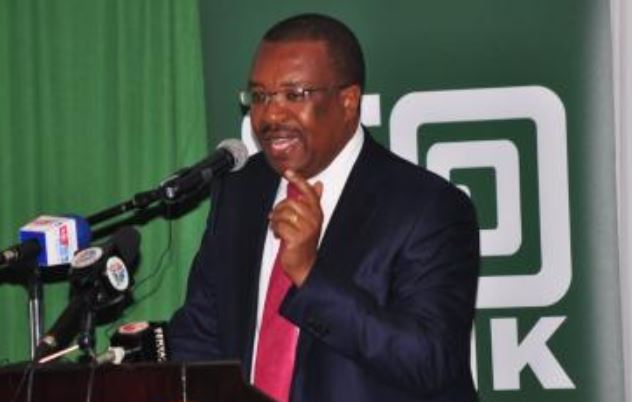 The Co-operative Bank Group has reported a profit before tax of Sh9.6 billion for the second quarter of 2020 compared to Sh10.44 billion recorded over the same period in 2019.
Profit after tax was Sh7.2 billion compared to Sh7.5 billion in the previous year, a 3.6 per cent reduction.
The Group has taken a higher loan loss provision of Sh1.87 billion for the six months compared to Sh1.18 billion last year, a 57.89 per cent increase in appreciation of the tougher environment.
The business has remained resilient in view of the challenging operating environment occasioned by the Covid-19 pandemic that has brought about unprecedented economic and social disruption globally.
Co-op Bank has been actively engaging our customers to support them through this period by re-aligning the servicing of facilities, funding and transactional needs as the situation unfolds. In total, Sh39.2 billion in loans have been restructured to support customers on the Covid-19 pandemic.
The Group has also implemented proactive enterprise risk management initiatives to ensure uninterrupted business operations through various ways including: Fortification of their digital channels to support uninterrupted access to banking services by customers; over 90 per cent of their services are now on alternative banking channels.
The digitisation of internal bank processes and engagement platforms have also been enhanced to build contactless capabilities for both customers and staff following the advised COVID-19 safety measures.
The Group has also adopted a work-from-home model for the safety and wellness of bank teams, and ensuring safe spaces for staff who continue to serve in physical touchpoints.
Regulators have been engaged to ensure full compliance and support during the pandemic.
Financial Highlights
The total operating income grew by 5 per cent from Sh23 billion to Sh24.2 billion. Non-interest income retreated 5 per cent from Sh8.8 billion to Sh8.3 billion whereas net interest income grew by 12 per cent from Sh14.3 billion to Sh15.9 billion. The operating expenses however went up by 16 per cent from Sh12.6 billion to Sh14.6 billion on account of higher loan loss provisions.
The firm's assets grew by Sh84.3 billion (+20 per cent) to Sh513.9 billion compared to Sh429.6 billion in the same period last year. Net loans and advances book grew by Sh14.6 billion (+6 per cent) from Sh257.6 billion to Sh272.2 billion.
Investment in Government securities grew by Sh27.4 billion (+29 per cent) to Sh122.4 billion compared to Sh95 billion in 2019.
Customer deposits went up by 19 per cent from Sh323.6 billion to Sh384.6 billion. While shareholders' funds grew to Sh80.1Billion (+13 per cent) from Sh71 billion in 2019 enabling us to continue pitching for big ticket deals.
Borrowed funds from development partners increased by Sh4.2 billion (+19 per cent) to Sh25.6 billion from Sh21.5 billion in 2019.
Through its multi-channel strategy, the Bank has managed to move over 90 per cent of all customer transactions to alternative delivery channels, an expanded 24-hour contact centre, mobile banking, 584 ATMs, internet banking and over 17,800 Co-op Kwa Jirani banking agents.
The Group now serves over 8.8 million account holders across all sectors through its Universal Banking model and the implementation of Sales Force Effectiveness.
The key focus has been on digital banking, with the all-telco Mco-op CaShMobile Wallet continuing to play a pivotal role in the growth of non-funded income with over 5 Million customers registered and loans worth over Sh27.4 billion disbursed in the first half of 2020.
Over 92,644 customers have taken up the MSME packages that was rolled out in 2018, and 6,950 have been trained on business management and planning. The Group has set aside Sh15.2 billion for MSME lending, with Sh13.2 billion disbursed to date through its E-Credit solution.
Retail banking services through Sacco FOSAs has enabled it to provide wholesale financial services to over 479 FOSA outlets, and issue over 1.38 million Sacco-Link cards.
From the subsidiaries, Co-operative Bank of South Sudan, unique Joint Venture (JV) partnership with Government of South Sudan (Co-op Bank 51 per cent and GOSS 49 per cent), made a pretax profit of Sh102.6 million in quarter 2 of 2020.
Co-op Consultancy & Insurance Agency posted a profit before tax of Sh387.8 million as at 30 June 2020.
Co-op Trust Investment Services contributed Sh47.1 million in a profit before tax in quarter 2 of 2020, with Funds Under Management standing at Sh120.3 billion compared to Sh93.2 billion as at 30 June 2019.
The Bank had Sh39 billon worth of loans restructured to support customers during the Covid-19 Pandemic.
Following the pandemic, there have been other reviews regarding customers requiring an interest moratorium period, better structure/longer repayment period, and/or those needing additional funding to manage the crisis. In total, the Bank has re-aligned a portfolio of over Sh39.2 billion in support of customers.
The bank gave a cash donation of Sh100 Million to the Covid-19 Emergency Respond Fund.
Co-operative Bank Foundation has provided Scholarships to gifted but needy students from all regions of Kenya. The sponsorship includes; fully paid secondary education, full fees for University education, Internships and career openings for beneficiaries. The foundation is fully funded by the bank and has so far supported 7,685 students since the inception of the program.
Acquisition of Jamii Bora Bank
Pursuant to an Extra Ordinary General Meeting held on July 1, 2020, the shareholders of Jamii Bora Bank have unanimously approved Co-op Bank's offer to acquire 90 per cent of the bank.
This will be through the subscription of 224,153,154 new class of Ordinary Shares that would enable Co-op Bank to inject Sh1 billion and appoint a Board to run the business. The Central Bank of Kenya has vide Gazette Notice No. 5475 dated August 5, 2020 approved the acquisition effective August 21, 2020.
Jamii Bora Bank is a fully-fledged Commercial Bank, licensed and regulated by the Central Bank of Kenya, with over 444,000 customers in 17 branches.
The acquisition offers Co-op Bank the opportunity to cross-sell and deepen product offering to the enhanced customer base and create a niche bank to offer specialized credit offerings that include MSME Banking, Microfinance, Youth & Women Banking, Asset Finance and Leasing.