Eliud Kipchoge to broadcast the wildebeest migration 'live' in the Mara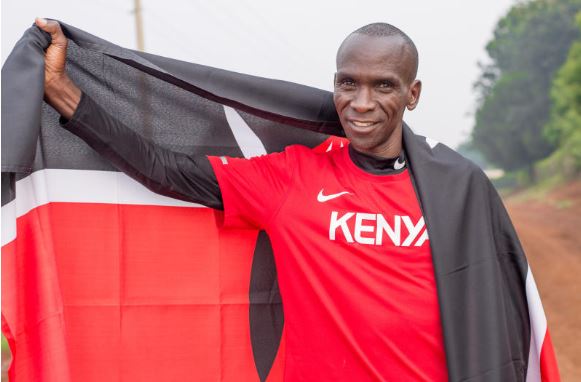 For the first time, the World's Greatest Marathoner, Eliud Kipchoge (pictured), will set foot in the Mara to witness the Great Wildebeest Migration. Join him on a live safari from August 8-9 to share in the spectacle.
This comes hot in the heels, pun intended, of his signing as magical Kenya destination ambassador by Kenya Tourism Board (KTB).
The engagement, which commenced in July 2020 will see Eliud Kipchoge promote Kenya as a preferred tourism destination both locally, regionally and internationally through various campaigns.
"Being Kenyan is a very beautiful thing. I am passionate and love my country dearly. Kenya has a lot to offer, and I urge local and foreign visitors to explore and experience what the country has to offer" Kipchoge said during his signing.