Tuskys seeking strategic investor in bailout bid, says CAK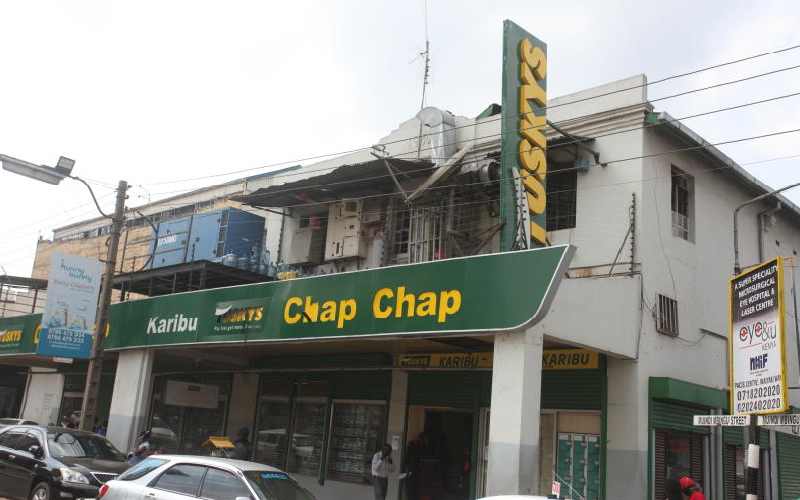 Tuskys is looking for a strategic investor to help the debt-laden retailer inject cash into its operations and honour its financial obligations, according to the sector regulator.
Competition Authority of Kenya (CAK) says the supermarket chain has also negotiated for moratoriums and extensions of its credit facilities with lenders and is in talks with key suppliers to ensure the continuation of supplies.
"The retailer is optimistic about having secured the investor(s) by July 31, 2020."
In a statement yesterday, CAK said if the retailer opts to seek a strategic investor, it will welcome such a merger or acquisition as long as suppliers are paid within four months.
CAK said Tuskys which had been under the authority's radar, has presented records showing payments of some dues accrued in the recent past.
"Tuskys has provided documents indicating that it made payments to suppliers amounting to Sh2.77 billion in June 2020 as per the authority's order," said CAK yesterday.
Honour payments
Tuskys has been marred with accusations of failure to honour payments to suppliers as well as the dismissal of workers, which has been challenged by Kenya Union of Food Commercial and Allied Workers.
"Over the past 30 days, the Authority has held four meetings with Tuskys to review the documentation submitted and interrogate its proposed debt settlement plan," CAK wrote.
The Authority said it issued prudential and reporting orders to Tuskys, requiring it to submit records revealing the full extent of debt owed, financial statements and records, sales forecasts, among other documents.
These were analysed to determine the retailer's true extent of financial trouble.
CAK had further required Tuskys to submit a debt settlement plan for all debt owed to suppliers over 90 days, and to commence honouring its commitments.
The authority also said that it shall conduct compliance checks on a weekly basis to ensure adherence to the presented debt settlement plan.