Cane farmers support CS Munya over sugar imports ban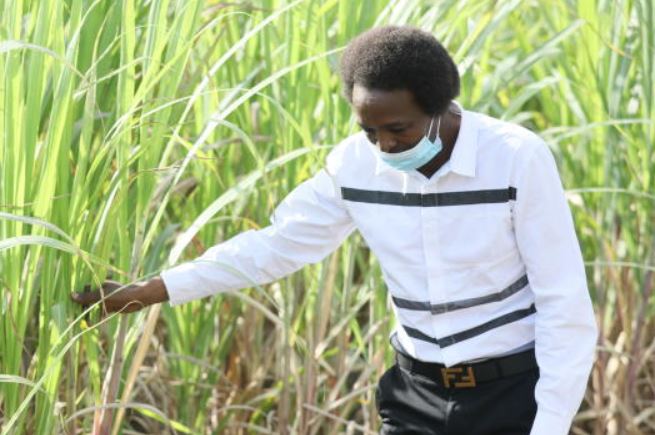 KWALE, KENYA: Sugarcane farmers in Kwale County have welcomed the decision by Agriculture Cabinet Secretary, Peter Munya to ban sugar importation.

The chairman of the Kwale cane outgrowers association David Ndirangu said the move to ban sugar importation and suspend trading will help cushion local sugar cane farmers and millers.
''This is the right thing to do, we need to take care of local manufacturers' interest first,'' Ndirangu said.
Ndirangu said that it is true that the influx of some cheap sugar into the local market has rendered local milling firms uncompetitive.
"We have confidence in efforts by the government to revitalise the ailing sugar sector in the country and any attempt to boost cane production is welcomed."
Kenya is allowed to import 350,000 tonnes from the Common Market for Eastern and Southern Africa to fill the national deficit.
Information obtained from the Sugar Directorate shows that imports between January and May stood at 207,814 tonnes against 172,213 tonnes in the same period last year.
"We have suspended all brown (table) sugar imports into the country with immediate effect. We have also suspended pre-shipment approvals and extension of all sugar import permits until further notice," Munya said while announcing the ban last week.
Uncoordinated importation of brown sugar has rendered Kenya's mills uncompetitive.
The CS noted that the scenario explains why local sugar is struggling in the market against the imports.
He said the country may soon be faced with a sugar glut as a result of increased importation that would eventually lead to the collapse of the industry.
However, stopping imports is likely to result in the high cost of the commodity in the market as the cheap imports usually check the high cost of the sweetener locally.
Ndirangu said that going forward, the government needs to show lots of commitment towards revitalising the sugar sub-sector just like the way it has been bailing out, tea, coffee, and the dairy sectors.
Enhanced imports came amid a 15 per cent increase in local production, with growth in local yields attributed to a slight improvement in cane supply to private millers. All the private mills registered improved productivity in the review period.
"Sugar imported in January–May 2020 amounted to184,677 tonnes against 150,302 tonnes in the same period last year, a 21 percent increase, attributed to high table sugar imports in the review period to bridge the local deficit."