Farmers ask State to release coffee cash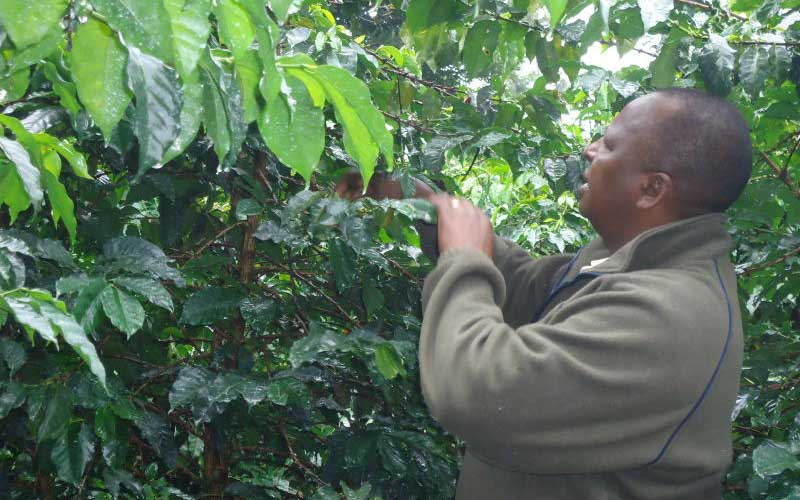 Coffee farmers in Murang'a County have called on the Agriculture ministry to facility the release of the Sh3 billion meant for the Cherry Advance Fund.
The kitty was established two years ago by the government to help coffee farmers improve production.
Murang'a Farmers Cooperative Union chairman Francis Ngone Gathiga expresses concern that more than 40 per cent of coffee produced this year could go to waste if the money is not paid out.
"This year, there is a good harvest because of friendly weather, but we need facilitation for small scale farmers to ensure this does not go to waste," he said.
Other farmers in the region said they had been eagerly waiting for the money.
"Agriculture Cabinet Secretary Peter Munya should speed up the release of the money if the government is sincere it wants to revive the coffee sector," said Elias Ngugi.
Parliamentary association
The farmers challenged MPs from the Mt Kenya region to revive Coffee Tea Parliamentary Association that was founded by the late Cabinet minister John Michuki in the 1990s.
"Local MPs are silent on matters pertaining the coffee sector. We expect them to be vocal like their counterparts in Western and Rift Valley who show a keen interest in their region's cash crops," said Ngugi.
New Kenya Planters Cooperative union chairman Henry Kinyua said applications for the funds were being analysed and that initial hitches in disbursing the money was caused by a case filed by some farmers to block the union from managing the kitty.
"Since the court allowed new KPCU to administer the kitty, the process to look at the applications has started," he said.