Agency warns on danger of new tax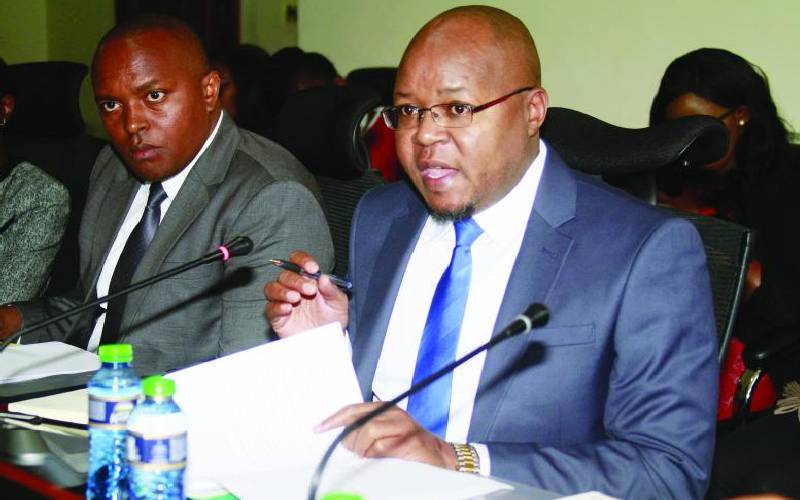 The energy sector regulator has conceded a proposal to impose VAT on solar and renewable energy generation equipment could undermine the country's universal electrification goal.
The government has in the past underscored the importance of off-grid solar installations in reaching the goal of universal energy access for Kenyans by 2022.
Energy and Petroleum Regulatory Authority (Epra) Director General Pavel Oimeke said the imposition of VAT on the said equipment as proposed in the Finance Bill, 2020 will increase the cost of carrying out power projects from renewable energy sources.
"VAT on solar and wind energy equipment will increase the cost of the equipment and thus the cost of implementing renewable energy projects," Oimeke told The Standard recently.
"This means that the thermal power plants are mainly utilised as the peak in plants and provision of spinning reserves."
Thermal power generation is not only harmful to the environment but is also costly, translating to higher bills for consumers. Recent data by American energy research firm Bloomberg NEF showed Kenya is among five countries in the developing world that lead the pack in terms of both clean energy financing and installation, a feat that could now be threatened by the new tax measure, according to the sector players.
Under the aegis of the Kenya Renewable Energy Association (Kerea), stakeholders said the introduction of VAT on solar equipment and batteries would potentially lead to a 17.5 per cent fall in their demand as they are bound to become more expensive.
"Kenya has noble and achievable electrification goals and the next two years will be the most critical if the country is to achieve them. The main priority for the government should be to focus on securing energy for all Kenyans, everywhere. Imposing VAT on solar and renewable energy generation equipment is not aligned to these electrification goals," said the lobby in an analysis of the Finance Bill, 2020.
According to the 2019 census report, solar lighting in Kenya averages 19.3 per cent, with rural areas recording above average rates of connectivity of 29.9 per cent, higher than the rural national grid connections that stood at 26 per cent.
In marginalised and frontier counties, solar accounted for up to 40 per cent of lighting.