Banks' value takes coronavirus beating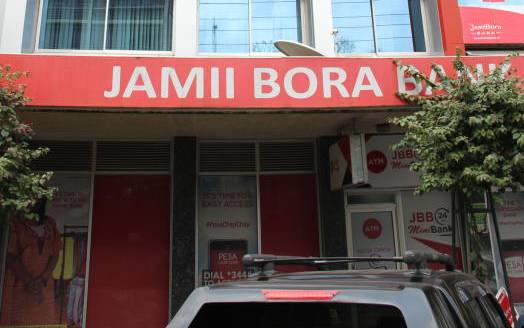 The banking sector continues to suffer the effects of the coronavirus pandemic, with several key indicators registering a decline.
A banking sector report for the first quarter released by Cytonn Investment this week shows banks recorded a 7.4 per cent average decline in core earnings per share, compared to a growth of 12.2 per cent in a similar period last year.
This was attributed to the tough operating environment occasioned by the pandemic, which has seen the country register at least 3,000 cases so far.
"Asset quality deteriorated in Q1 2020, with the gross NPL (non-performing loans) ratio increasing by 0.9 per cent to 11.3 per cent from 10.4 per cent in Q1 2019," Cytonn said in the report.
According to the report, I&M Bank was ranked highest in franchise value from the second position last year, while Co-operative Bank rose one place to second, mainly due to an improvement in its gross NPL ratio.
KCB, the country's largest bank by asset, fell to the third position in franchise value from the top spot last year due to a deterioration in its cost-to-income ratio from 56.2 per cent in the 2019 financial year to 61.1 per cent in the first quarter of this year.
The report on listed banks showed an improvement in Co-op Bank's gross NPL ratio to 10.8 per cent in the first quarter from 11.2 per cent last year.
The lender this week inched closer to the acquisition of Jamii Bora Bank after the latter's board approved a takeover offer bid.
Jamii Bora said in a statement that the proposed transaction will see significant capital injected into the lender and will enable it to leverage the combined skills and expertise of both entities. "Following the conclusion of thorough due diligence and a special board meeting held on June 3, 2020, the board approved for recommendation to the shareholders a legally binding offer from Co-operative Bank," read a statement from the bank.
Jamii Bora is an SME-focused lender on the lower tier of Kenya's banking sector with 17 branches countrywide and assets estimated at around Sh12 billion. It has, however, been experiencing liquidity problems and had been looking for capital injection in the last couple of years. An earlier takeover bid of Sh1.4 billion by NCBA Bank did not go through.
Co-op Bank, on the other hand, was the third-largest lender after Equity and market leader KCB before the merger of CBA and NIC (to form NCBA) dislodged it last year, and the acquisition is expected to push its total assets to Sh462.2 billion.