Safaricom to prioritise interest of customers, new CEO says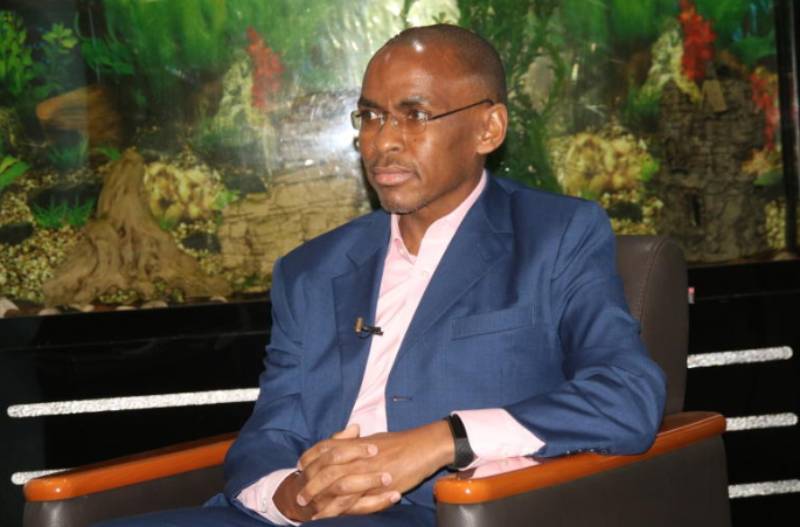 The new Safaricom Chief Executive Officer Peter Ndegwa has a plan to support small businesses bounce back to life from the effects of the Covid-19 pandemic.
On Friday, Mr. Ndegwa said he would like to work with banks and like-minded institutions to speed up recovery of the businesses.
"One of the big areas I would like to focus on is Small and Medium Enterprises. How we can work together with banks and likeminded institutions so that SMEs come back (from the pandemic)? If SMEs come back, the economy will come back, employment will come back and the country will be back on track," said Ndegwa.
Broadly he also said he will prioritise the interests of Kenyans during his tenure as the third Chief Executive Officer of East Africa's leading telecommunication company.
"Safaricom has been successful because Kenya has supported Safaricom. My primary objective is to make sure that I look after the interest of Kenyans. We are looking at breakthrough areas that can impact the greater population. For me, the special thing about Safaricom is, our DNA is about serving Kenyans and making sure that our commercial objectives also serve a social and economic need," he said.
The Safaricom CEO spoke on Friday when he paid a courtesy call to the Standard Group CEO Orlando Lyomu.
The two business leaders explored ways that the two firms can partner. Mr Lyomu said the companies were looking at partnering in different areas by developing solutions that can help the society.
Safaricom has bid for one of the two telecommunications licences that are up for grabs in neighbouring Ethiopia and hopes the tendering process will be completed towards the end of this or early next year.
The country's Communication Authority late last month invited international firms to bid for the two licences.
Safaricom, which has had its sight on Ethiopia for some time now, on Friday said it had put in an expression of interest, with expectations that the process of selecting the companies to set up operations in the country would be complete in 2021.
Ndegwa said the decision by the Ethiopian government might however be delayed due to complications occasioned by the coronavirus pandemic.
"Ethiopia is probably one of the few remaining opportunities for telecoms. The country has said it will offer telecommunication licences for sale in another few months and has already asked for expressions of interest. Safaricom together with other partners have expressed interest and we will give an update at some point on the progress," he said.
The firm is now eyeing entry into Ethiopia, where its government plans to open up the telecommunications market, which has Ethio Telecoms as the only operator.
The Safaricom CEO shared his thoughts on the local impact of Covid-19 and measures that his firm has taken to survive the upset.
"If I could use MPesa as the 'barometer of the economy', it is evident that small businesses, in particular, have been largely affected. There is lower economic activity in tourism, restaurant, retail and wholesale sectors. Those employed in small businesses, receiving daily wages have also been largely affected," said Ndegwa.
"For Safaricom, our objective is to keep the country connected, and in doing so we have ensured that the network is working. We have also given additional capacity especially on fiber and mobile networks,"
"Free transactions on amounts below Sh1,000, bank to M-Pesa transfer and vice-versa have been enabled to cushion customers during the pandemic. There has generally been an increase in the level of transaction from customers despite the low economic activity. "
The new M-Pesa rates took effect in mid-March when President Uhuru Kenyatta asked banks and mobile money providers to consider reducing costs of transactions to allow customers to use cashless modes of payment as part of the measures to prevent the transmission of Covid-19.
The telco has in the last weeks implemented far-reaching decisions to keep the virus out of its businesses closing some branches in Mombasa and Nairobi temporarily for fumigation.
"Our number one priority during this time has been the health and safety of employees and customers across the value chain. We have taken significant precaution including fumigation and sanitisation of the premises on a regular basis. We are following all the health protocols that the Government has issued," said Ndegwa.
He added; "Our shops have been opened throughout the months that Coronavirus has been in play, so we have had to ensure our employees are relatively safe. We have also supported them financially to ensure that they are protected. We should continue to support the Government measures to reduce the spread of the virus."
Majority of the employees from the firm's call centre are working from home, other than a skeleton staff manning the station at the office.
"More than 75 per cent of our employees are working from home. We believe we have taken all the measures that we should be taking as a responsible organization to protect our employees and the customers," he added.
There is a significant surge in traffic from the city centre to residential areas as more people are working and learning from home. Safaricom has doubled the capacity of its fiber business to allow customers to access more bandwidth at home. There has been an increase in demand for tools such as Zoom, Teams and other collaboration platforms that schools and businesses are using during this period.
The firm has also seen mobile data traffic go up while there has been a decline in the use of voice and text services.
"It is important that we enable the country to have access to internet. We are committed to having 4G coverage across the country by the end of the year. People have a better data experience with a 4G enabled phone, however, the 4G handset penetration across the country is only 25 per cent. We will be supporting Kenyans to buy 4G enabled phones at an affordable rate through a payment plan with Safaricom," said the CEO.
The firm says they have largely invested in 4G technology to ensure countrywide coverage and allow more users to have access to 4G enabled devices.
"Safaricom has been investing about USD350 million every year to expand infrastructure across the country. Last in particular, the investment was primarily towards expanding our 4G coverage, which is important for driving data access," said Ndegwa.
There has been plenty to learn during the pandemic and for Peter Ndegwa, of interest has been how the future of work will change post-Covid and how technology will enable that. The firm will look more into local sourcing to encourage business continuity.
"It will allow more flexibility for businesses, employees and customers alike. Value and supply chains have also been affected and to build on business continuity, local sourcing will become more important. We have learned a lot especially in terms of technology and we will apply that in digitising health, education and agriculture among other sectors," said Ndegwa.
The firm has also identified 170 local merchants it will work with through the recovery phase. This will also be a contribution to Kenya's economy recovery process.