Kenya ready for chatbots, say experts
NEWS
By Agency | Jun 12th 2020 | 4 min read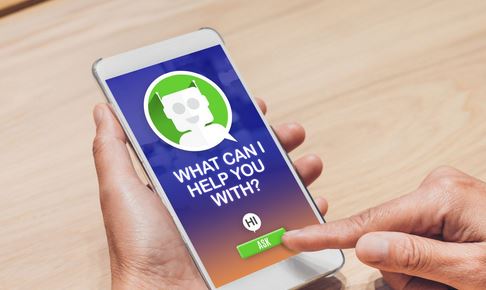 In today's world, messaging has become one of the most popular methods of communication whether it is through text messages or messenger apps it is how many people prefer talking with one another.
Because of this, businesses are developing chatbots that you can message and talk to as if they were humans. More and more businesses are using chatbots for online customer service to resolve issues and answer simple questions.
Other entities are developing the chatbots to give customers recommendations when looking for products.
The three main types of a chatbot are messaging application chatbots, App-based chatbots, and the Web-browser chatbots
"Chatbots are becoming increasingly influential in day-to-day life. These programs have been developed to automate a range of tasks, from simple banking transactions to answering customer service queries, and have been adopted in a range of industries," reveals a Juniper Research titled why chatbots are essential to retail.
According to the research, in 2019, the total number of chatbots accessed rose above the 4.2 billion mark, which generated a retail spend of $2.8 billion. The Far East and China inarguably dominate the chatbot market, with the region accounting for 88 per cent of the total retail spend from chatbot transactions.
Kenya has recently shown a real interest in chatbot technology evidenced by the fact that most organisations increasingly see it as a fast and effective way of enhancing the Customer Experience and Customer Engagement - driving efficiencies across their business.
This is according to Noah Amoke, Sales Executive for Kenya and Uganda at Infobip Africa, who says that the appetite for chatbots among enterprises in Kenya is largely driven by the realisation that they need to engage with customers on the platforms and channels of their choice, in a timeframe that today's connected customers have come to expect.
"This means that companies are opening more channels to communicate with their customers, such as WhatsApp, Facebook Messenger, web chat or email, and they want to offer a 24/7 consistent and standardised experience across all these channels. This can be done via a chatbot," says Amoke.
"The increasing maturity of chatbot technology is also a driving factor for adoption. The current chatbots that are on the market have some limitations, especially in terms of understanding natural language. However, as more sophisticated chatbots become available, that offer with Natural Language Processing (NLP) capabilities, we expect to see much higher uptake."
Amoke notes that customisable chatbots, that support NLP, is a huge requirement in a multilingual country such as Kenya, where different dialects and languages are spoken, depending on the region.
He points out that chatbots can deal with multiple queries at a time, and call centres that deploy chatbots need less physical infrastructure, such as office space, meaning that they need to employ fewer agents and can spend less on salaries hence lowers cost of operations.
"It's also about flexibility. A chatbot can be deployed over multiple communication channels, be it WhatsApp, SMS, Facebook Messenger, web chat or email, and the quality and consistency of the response – the entire experience – remains unchanged across the various channels," says Amoke.
Connected Kenya
Kenya is leading the continent in terms of smartphone penetration and Internet usage, the phone is key to most transactions and activities in the country. Kenya has a 91 per cent penetration of mobile subscriptions, compared to Africa's 80 per cent.
It is not surprising then that the country's enterprises need to provide a mobile-first platform that allows their customers to communicate with them via chat apps that are available 24/7 which greatly enhances customer service.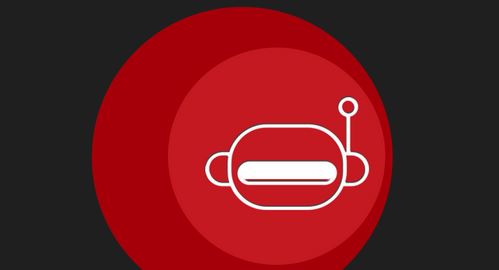 An example of chatbot is the Ramabot, which is simple to use, dynamic conversation bot that allows one to turn the website more engaging. Building a bot with www.ramabot.chat interface is a matter of a few minutes.
"Use drag and drop tool to build your script and replies. Deploy the JS code on your website to convert your visitors into subscribers."
How to deploy
The developers have designed Ramabot for businesses to create and manage conversation bots with no technical background.
"You can use Ramabot to do almost anything you want. From collecting visitor information to conducting surveys, from generating leads to collecting feedback, from managing appointments to displaying your products, Ramabot can represent you 24/7."
How to Deploy the Ramabot
Register for your account at www.ramabot.chat
Drag and drop chat script builder
You be your scripter! Ramabot allows you to script your bot. There is an element for every occasion. Just drag-and-drop elements into your script building interface, branch them with "RQ" Jump feature, and publish the bot on your website with just a small, tiny script!
Data Authentication through OTP
Ramabot has inbuilt OTP feature to confirm the contact data shared by the visitors, ensuring Data authentication
Get Lead through SMS 24/7
Ramabot sends you qualified and verified lead data on your phone numbers instantly 24/7, empowering your sales team
Appointment Management
Ramabot allows you to manage your appointments. You can define your working days and time, decide the number of appointments you want to give out, and decide the length of the appointments.
Display your products
Ramabot allows you to display products through a well-stitched carousal interface.
Multi-Language Compatibility
You can train Ramabot in the language of your choice, allowing you to cater to the international audiences seamlessly.
Get Data delivered to your CRM directly
Ramabot has specific webhooks, which allows you to get data collected and delivered directly to the CRM of your choice.