Boost for businesses across sectors as curfew hours eased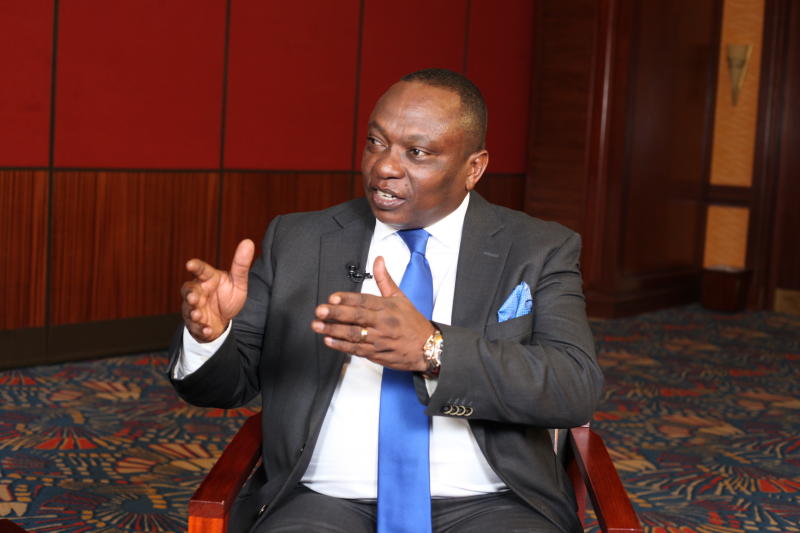 Businesses that had been hard hit by a nationwide curfew meant to curb the spread of the Covid-19 can now operate longer after President Uhuru Kenyatta eased curfew hours yesterday.
The head of State while briefing Kenyans at State House said businesses will now operate from 4am to 9pm for the next 30 days compared to the previous ten hours - from 5am to 7pm.
"To accord all Kenyans the opportunity to enjoy a full day's work, the nationwide dusk-to-dawn curfew currently in force be and is extended for a further 30 days," said the Head of State.
"However, the commencement time for the same is varied from 7pm to 9pm with the end time for the same being varied from 5am to 4am. Therefore, effective June 7, 2020, the nation wide dusk-to-dawn curfew will run from 9pm to 4am."
Kenya National Chamber of Commerce President Richard Ngatia welcomed the decision, saying it breathed life into small businesses that were on the verge of folding.
"The directive will see Micro, Small and Medium Enterprises the majority of which had closed down resume operations. This means the economy will be resuscitated and our people earn a livelihood," he said.
Matatu industry
The additional hours will see small traders including mama mbogas and shopkeepers sell longer. The directive will also give the matatu industry a breather, as the operators too will be able to have two more hours to work.
Matatu Owners Association Chairman Simon Kimutai while welcoming the opening up of Eastleigh, noted that it would only bring about a marginal change. He said the President could have done more. "There will only be a small increase in our revenues. Opening Nairobi would have been more significant to our industry," said Kimutai.
However, the tourism industry expressed disappointment, noting that despite the relaxed measures, the sector is still staring at zero bookings.
"We had expected him to say let us get ready for reopening by this date. Instead, he said we wait another 30 days to see whether there will be improvements but over that period, the numbers will be going up in 30 days," said Kenya Association of Hotelkeepers and Caterers Chief Executive Mike Macharia.
"Whatever he has said does not work for the tourism industry. We are not asking for a reopening; we are asking for a more predictable schedule."
He said many hoteliers are running out of options to keep employees. "He has told everyone else to go back to work except for tourism. We cannot go back to work without clients who are locked in Nairobi and Mombasa as well as the region and overseas," said Macharia.
However, bar operators are set to continue suffering after the president extended their closure for a further 30 days. "The ban on all forms of gatherings, including but not limited to political gatherings, social gatherings, including bars be and is hereby extended for a further 30 days," said President Kenyatta.
Companies that had set working hours from 8am to 3pm will also benefit from the eased curfew hours.