Contractors asked to skip physical bid meetings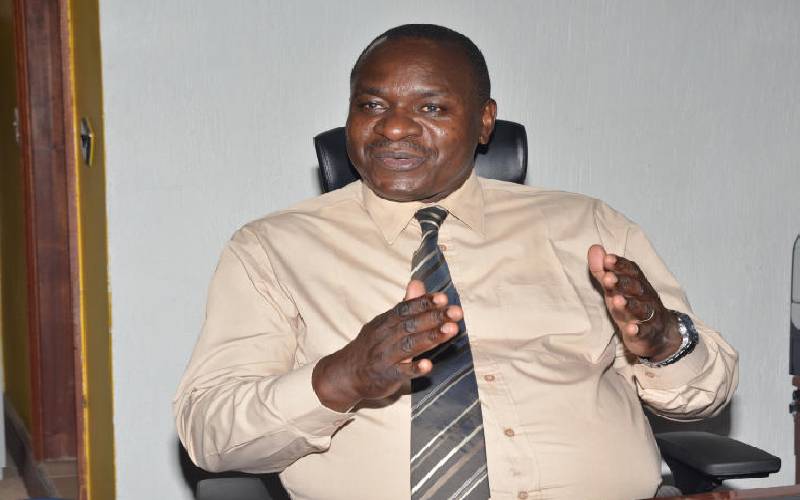 Suppliers of goods and services to the government will not be required to physically attend bid opening meetings as the country seeks to curb the spread of the coronavirus.
This is according to guidelines issued by the Public Procurement Regulatory Authority (PPRA).
In a notice published yesterday, the authority said procuring entities should advise bidders to raise any queries or seek clarification by email, and also directed contractors to submit in writing their full compliance with the measures put in place.
"The authority wishes to remind bidders their participation or that of their representatives in a bid opening exercise is optional," said PPRA Director General Maurice Juma (pictured).
"Bidders are advised to exercise caution and make rational decisions as to whether to attend such bid opening or not."
The authority, whose core mandate is to monitor, assess and review the public procurement and asset disposal system, had earlier suspended all face-to-face meetings in its offices a week after the country announced its first coronavirus case.
The new set of guidelines could save contractors time as transactions move online.
In the recent past, PPRA has been struggling to get contractors to transact business electronically even before the onset of the pandemic in a move to curb bribery that has marred the public procurement sector.
Among other measures, contractors have been asked to suspend physical participation in pre-bid meetings and site inspections with the regulator vouching for online communication.
"Bidders should be instructed to raise any queries resulting from bidding documents or seek clarification by mail and responses done by email," said Mr Juma.
Post-qualification engagements have also been affected, with the parties required to conduct due diligence through video conference.
Complaints to the regulator in the form of letters and reports will have to be sent via mail.