Silverstone airplane skids off runway at Wilson Airport runway [Photos]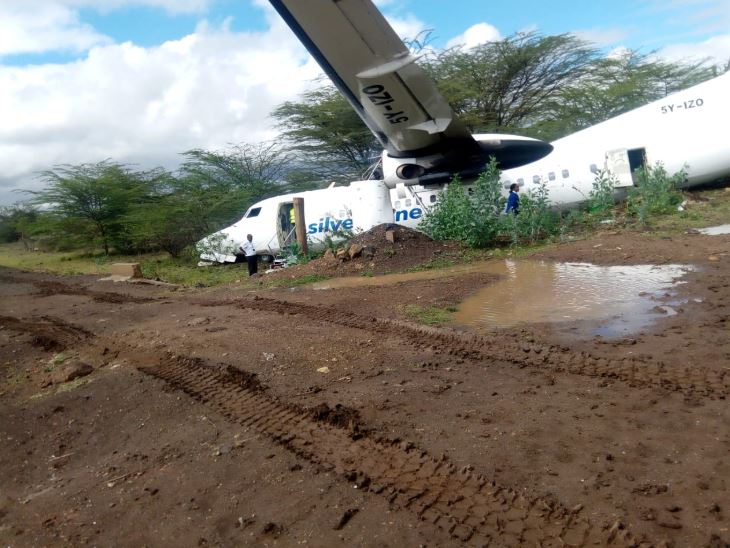 A Silverstone plane crashed on the runway at Wilson Airport in Nairobi on Friday morning.
The Lamu bound airplane - flight 5Y-IZO – crashed shortly after take-off.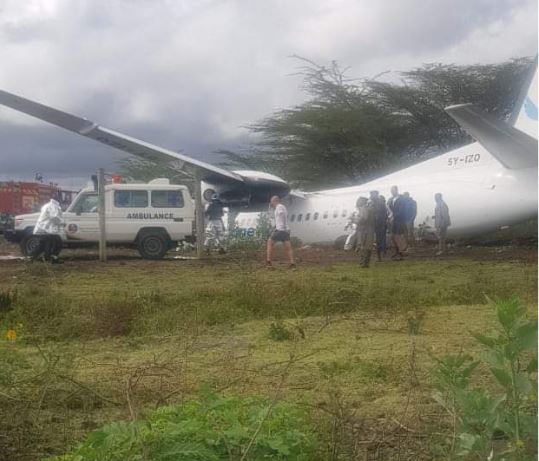 The plane had 5 crew members and 50 passengers on board, two of which were injured during the crash.
The casualties were rushed to Nairobi Hospital for medical attention.
All the others passengers were safely evacuated from the airplane.
There were no fatalities reported.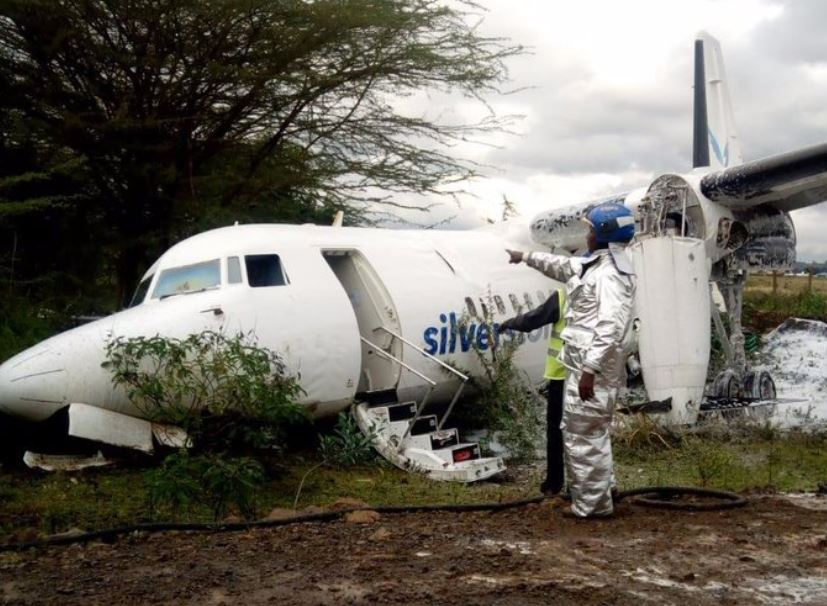 The cause of the crash is yet to be established.
Silverstone Air released a statement following the Friday morning accident stating, "We can confrim that our Fokker 50, 5Y-IZO, had an incident while taking off at 9:00AM ... The passengers and crew have been safely disembarked and we are currently working with the relevant authorities to assess the situation."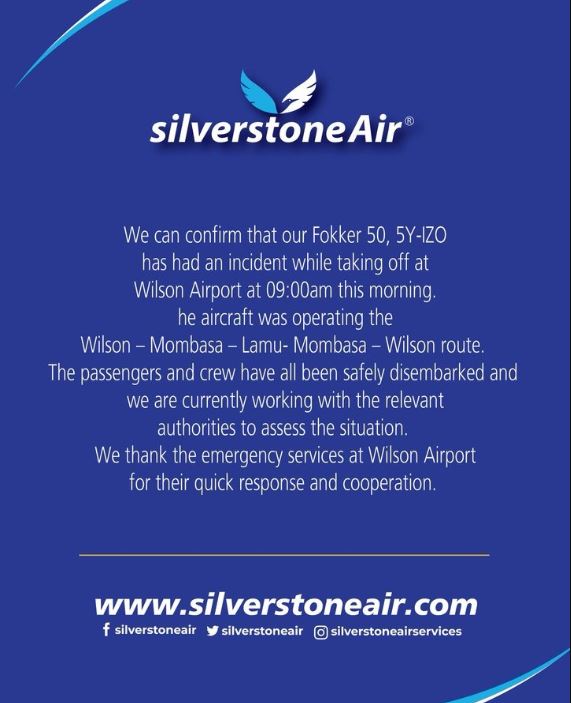 "The Aircraft Accident Investigations Directorate, under the Ministry of Transport, Infrastructure, Housing and Urban Development, is carrying out investigations to establish the cause of the accident," read part of a statement by the Kenya Airports Authority.