KALRO, UK embassy team with researchers to launch pest control program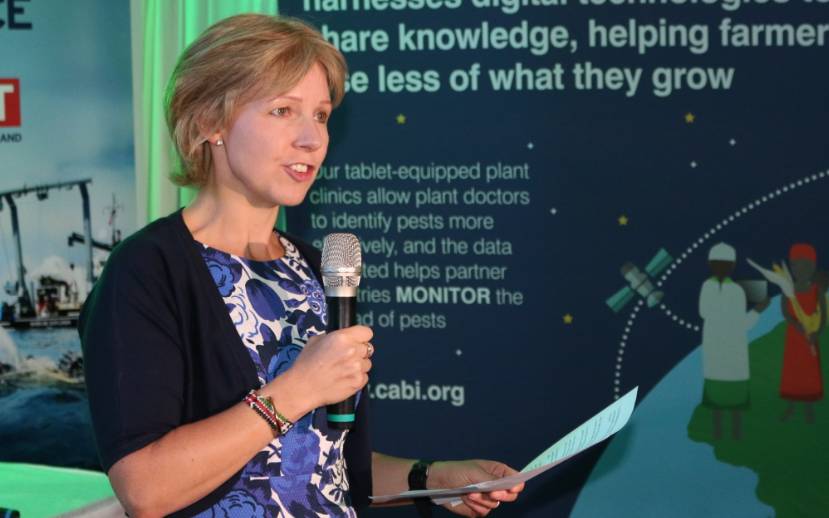 An agricultural research initiative has been launched to help control pests and assist Kenyan farmers to reap more yields from their crops.
The Pest Risk Information Services (PRISE) programme was flagged by the Deputy British High Commissioner to Kenya Susie Kitchens Susie Kitchens at her residence in Lavington, Nairobi. The event brought also other partners like Kenya Agricultural and Livestock Research Organization (KALRO), Centre for Agriculture and Bioscience International (CABI) and UK Space Agency.
In her address, Kitchens commended the other partners for teaming up in the PRISE research to channel efforts to eradicate pests and diseases which affect crop yields and food production in the country.
She stated that PRISE is in line with the pursuit of the Sustainable Development Goals, which aims at achieving food security, promoting proper nutrition and agriculture.
"Right from the beginning of PRISE project, KARLRO together with other partners were able to prioritise on crops and pests that threaten food security and livelihoods of small scale farmers that PRISE could focus on," she said on her statement.
The group has already added to their bag a series of pest control trials focusing on bean fly and fall armyworm as they aim to make changes in the agricultural sector.
How to inspire action in people
Bosses, for example, might issue a threat to sack an under-performing employee or a company could dangle bonuses to spur productivity among staff.