Alarm over Kenya thermal power use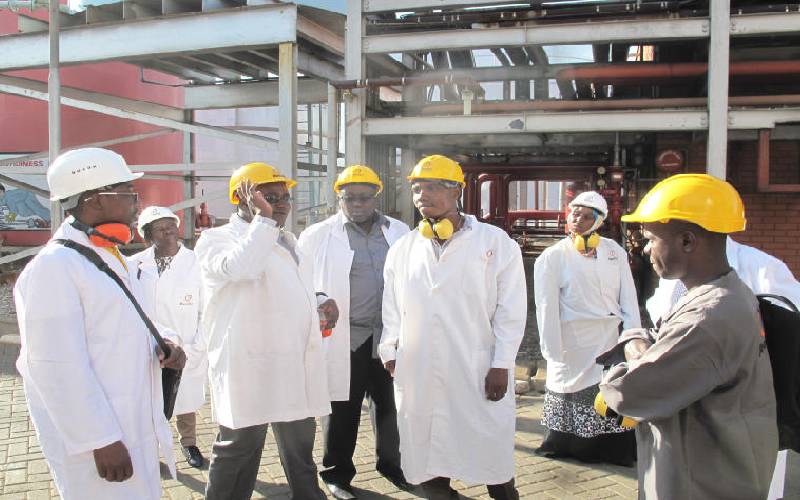 Kenya has been urged to increase investment in reliable electricity connections to cut down on the use of diesel and petrol generators.
The International Finance Corporation (IFC) in a new study cited the higher economic and environmental costs of the continued use of thermal energy, with the country among the highest energy-producing countries through back-up generators.
The generator (Bugs) fleet count (diesel or petrol) in Kenya stands at 100,000 with installed capacity standing at more than 10,000 megawatts. This is roughly more than 1,000 GWh per year.
"In sub-Saharan Africa, we estimate that generators account for the majority of power sector emissions of nitrogen oxides (NOx) and fine particulate matter (PM2.5), with their contribution to PM2.5 being equivalent to 35 per cent of the emissions from the entire transportation sector," says the report.
Titled, the Dirty Footprint of the Broken Grid the report also found that electricity from back-up generators is expensive, with up to $28 billion (Sh2.9 trillion) to $50 billion (Sh5.1 trillion ) spent by generator users globally on fuel each year.
"Operations and maintenance costs for generators could add an additional 10 per cent to 20 per cent to fuel service costs."
However, according to the report, many households still depend on petrol back-up generators due to unreliable electricity connection.
"People use fossil fuel Bugs primarily because of an inability to access reliable electricity service from an area electric power system (the grid). For many, grid outages are a part of everyday life."
The study found that these outages range from hundreds to thousands of hours annually in countries with weak grids.
"Based on published World Bank estimates, more than two billion people live with blackouts more than 100 hours a year and one billion with more than 1,000 hours," said the report.
It found more than 19 million units, or 75 per cent of the fleet, are operated at sites with grid connection.