Sistema.bio CEO Alex Eaton voted social entrepreneur of the Year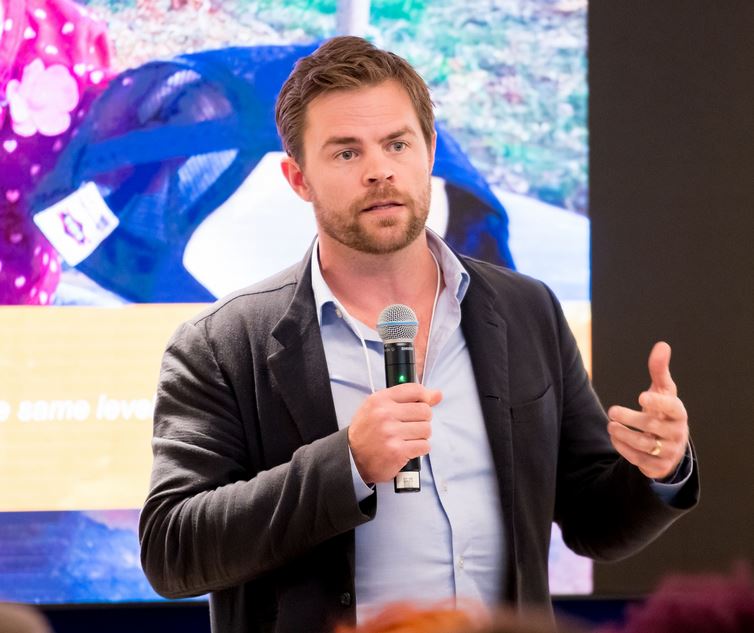 The World Economic Forum has feted Alex Eaton, the CEO and co-founder of Sistema.bio for making immense contributions in changing the lives of farmers in creating energy sources and fertilisers.
Eaton received two international awards during the UN General Assembly in New York, for the efforts in achieving Sustainable Development Goals. Through his company, Sistema.bio, Eaton was credited for distributing bio digesters to two billion farmers around the world, enabling them to access cheap energy and fertilisers.
He received a 2019 Social Entrepreneur award granted by the Schwab Foundation at the 2019 World Economic Forum's Sustainable Development Impact Summit.
"Farmers are net consumers of energy, but they could actually be producers of clean energy for our communities, and their farms could collectively be the largest carbon sink on the hearth," he said during the award ceremony.
Proceeding that: "The future is on farmers' hands; they only need the appropriate technology and tools and they will make us reach the global goals. This award is a recognition for Sistema.bio, but mainly for farmers' work and an invitation for all to support us to change their lives".
The Schwab Foundation listed 350 entrepreneurs drawn from over 70 countries with the focus on aligning to climate conservation efforts.
"The 2019 awardees represent a new ecosystem of leaders who are driving change and shifting organizations and systems towards a more just, inclusive, sustainable future" –said François Bonnici, Head of the Schwab Foundation for Social Entrepreneurship.
Sistema.bio has sold over 3,000 bio digesters to Farmers in different parts of Kenya
Milking cash from booze bottles
The first step is to rummage bins in the city looking for the bottles, which I then clean. After this I knit balls of various colors using yarn