IFPSM Summit signals Africa's readiness to spearhead growth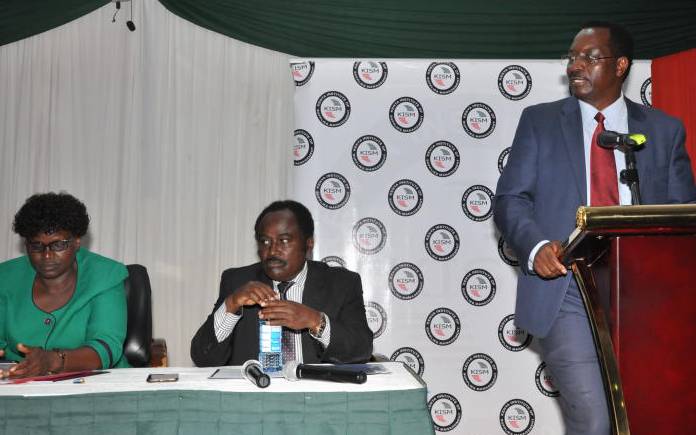 There were many takeaways from the recent International Federation of Purchasing and Supply Management (IFPSM) World Summit in Mombasa. But the most compelling one was that the global community appreciates the trajectory that Kenya has taken.
This is why the international community chose Kenya to be the first African country to host the summit. It is not often that Africa finds itself at the centre of progressive global conversations on sustainable procurement. However, IFPSM saw the demonstrative value of placing this fast-growing continent – the next frontier for growth - at the centre of sustainable procurement where business needs for materials, goods and services are met in an environmentally-friendly, responsible and ethical way.
For Kenya Institute of Supply Management (KISM), which hosted the summit on behalf of the IFPSM, the overwhelming support of the 500 delegates in attendance was a humbling experience. And it is not just because these delegates represented the federation's 48 member states; their attendance signified a pivotal turning point of our maturity as a profession and association.
Lest we forget, it was not always like this. Not so long ago, procurement did not even exist as a recognised profession in Kenya. I recall when KISM was just a dormant green file on the shelf in office No 621 in Treasury Building. The PS and Minister for Finance invited me in the early 2000s to head a task force to find a solution to prevailing procurement challenges in the public sector. They allowed me to take the dormant file to my office.
For the next four years, I personally offered office space, furniture and computers and paid the KISM secretariat as we embarked on stakeholder engagement and membership recruitment to build KISM.
Fifteen years later, we have a fulltime secretariat, a 17-storey head office nearing completion, thousands of members, in addition to thousands of students in several universities enrolled for Masters and PhD degree programmes in supply chain and procurement. We now have local certification exams, reducing reliance on expensive international examinations. We also have well-entrenched international networks, policy directorate, procurement law and review board.
Good procurement is about obtaining the best value deal and delivering the highest standards of public service. However, sustainable procurement in public sector purchasing delivers broader social and economic benefits. That is why we must underscore the importance of adapting procurement processes to promote inclusive growth. This will involve greater collaboration which means working with stakeholders from the outset so that procurement can inform the design of new ways to deliver services more efficiently.
If we are going to continue to be at the forefront of innovation and reform in procurement, then the development of commercial skills and capability is crucial. That needs a commitment across both the public and private sector.
The structured expansion of the procurement environment will serve us well because on the commercial front, Kenya is uniquely positioned as a gateway to East, Central and southern African countries — bringing together a market of close to 500 million people. The country is, therefore, suitably leveraged to provide opportunities to expand regional and international trade and implement new innovative thinking in supply chain processes.
I will be uniquely positioned to promote linkages between our national agenda and the new world order as the IFPSM regional vice-president for Africa, even as I understudy the institute's next president, Slovenian Maria Lindic, before I succeed her in 2023.
- The writer is the chairman of Kenya Institute of Supply Management and vice-president for IFPSM