Kakamega county gives 489,000 fingerlings to farmers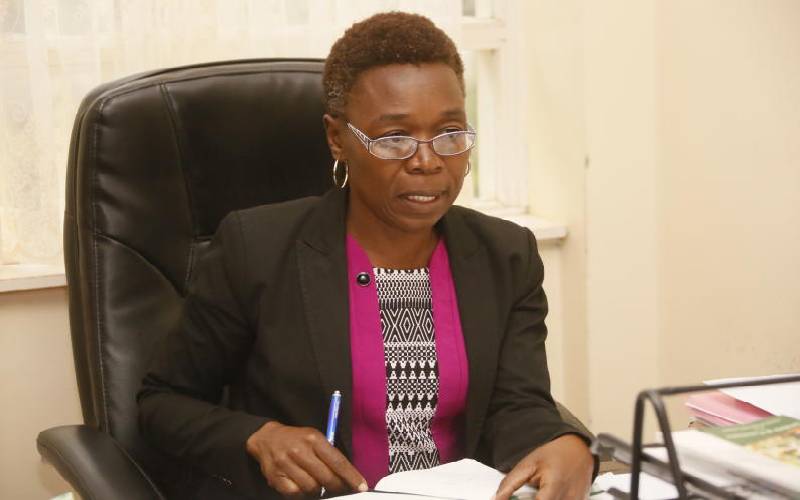 Fish farmers have received fingerlings from the county government in a plan aimed at increasing fish production.
The county administration targets an annual production of two tonnes of fish for local consumption and export.
Chief Officer for Livestock and Fisheries Kelly Nelima said yesterday in an interview that her docket had distributed 489,000 Tilapia fingerlings to 489 farmers.
Dr Nelima noted Tilapia takes only eight months to mature.
Mature fish
She said each pond carries 1,000 fingerlings, which means farmers will be raking in at least Sh250,000 per pond when they sell a mature fish for Sh250.
Nelima said the county currently produces 1,000 kilos of fish annually but the production is low compared to the local demand.
She said most of the fish consumed in Kakamega comes from Port Victoria in Busia County.
"The county is distributing the fingerlings so as to ensure more farmers venture into commercial fish production. Currently, the county has only 2,300 registered fish farmers," said Nelima.
Local demand
"By 2022, we want to ensure the number of the farmers rise to 5,000. We can therefore be able to meet the local demand."
Bungoma and Vihiga counties have also invested in the fish venture.
Bungoma Governor Wycliffe Wangamati said his administration will be procuring 50,000 fingerlings every month which will be given to farmers at a subsidised cost.
In Vihiga, the county government said 1.2 million fingerlings were being stored at the Mwitokho Fish Farm, and will be distributed to farmers in a plan that will be set up soon, to up production.