Cotton farmers hopeful once-vibrant ginneries can be switched back to life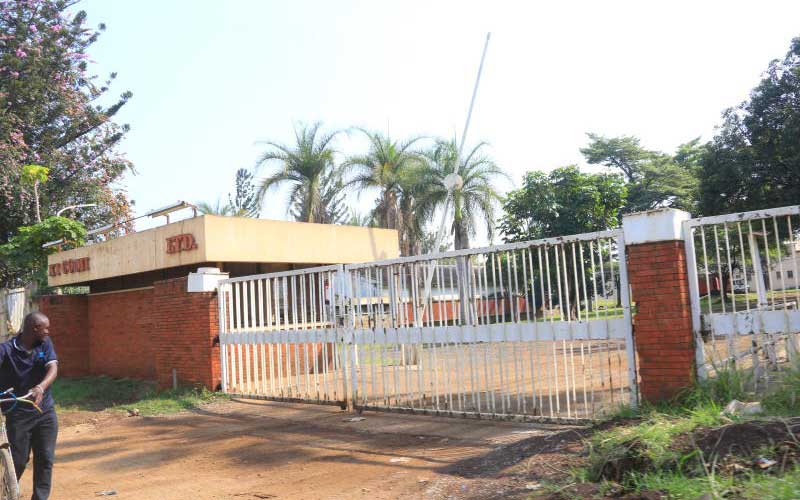 As the Government mulls re-opening the collapsed Kisumu Cotton Mills in a bid to revive the textile industry, focus has turned to other once-robust ginneries that were abandoned decades ago.
One such mill is Ndere Cotton Ginnery. The once-vibrant facility in Alego Usonga, Siaya County, is a shadow of its former self.
Back when the machines rolled, cotton farmers had money in their pockets and hundreds of residents benefited from employment opportunities.
But today, one is welcomed by the sight of rusty corrugated iron buildings with collapsed ceilings inside a bushy compound that is accessed through a falling gate.
The situation is the same in other cotton ginneries that collapsed in Nyanza. These include Kibos in Kisumu, Kendu Bay in Karachuonyo and Homa Bay ginnery in Homa Bay town.
In past years, cotton farming was a lucrative venture. But the collapse of the plant crushed and sunk the hopes of thousands of farmers.
The lack of equipment and capital to buy cotton from farmers is said to have contributed to the collapse of Ndere ginnery, which was established in 1939.
The mills in Kendu Bay and Homa Bay were sold to a private developer who failed to manage them, allowing vegetation to take over the establishments.
In Ndere's case, the entry of an Indian investor proposed by the county government in 2016 gave hope to residents. This was quickly dimmed after the investor failed to get a permit to operate.
"In 2008 to 2009, we leased our ginnery to the Dominion Farms Limited, who did it for the purposes of sale, while in 2010 to 2012 another investor gave us funds to buy cotton from farmers. Another investor boosted us in 2013 to 2014 with funding for production," said Meshack Obunde, the chairman of Siaya District Farmers' Cooperative Union that manages the ginnery.
Mr Obunde said that with the introduction of county governments, they had planned to get funds from the local administration to buy cotton and for mill operations but that was yet to happen.
Idle ginnery
"We are unable to go far because of lack of funds to purchase cotton for ginning. Currently, there is a lot of cotton planting in Alego Usonga, Uyoma in Rarieda and Ugenya. Our cotton production as a county is good but due to lack of funds, our ginnery remains idle. Counties like Makueni are greatly benefiting from our cotton."
Obunde said the last ginning was done in 2014 when a client brought cotton to the ginnery. He noted that the mill had the capacity to produce eight bales in 24 hours, with each bale weighing at least 185kg.
He claimed lack of funds by the union to purchase raw materials from farmers, and funds to buy and repair machines and buildings could have caused the mill's downfall.
"Revival of this ginnery would create job opportunities. Despite the fact that our farmers are on the right track, we must understand that this sector can only grow if we also revive most of the ginneries that collapsed. This was once a lucrative venture for farmers from this region."
Back in the day, he added, Ndere had 100 full-time employees and jobs for 200 casual labourers. It still has an active cooperative society whose members meet regularly.
The ginnery's infrastructure include one factory, an office, staff houses, a main warehouse and four stores all standing on approximately five acres of land.
The buildings are in a poor state and would require major repairs. Out of the six ginning machines, four are said to be obsolete while two need repairs.
Livingstone Mudenyo, a cotton farmer in Alego Usonga, said he had been a regular supplier for 10 years but had stopped deliveries three years ago due to the old equipment.
Mr Mudenyo, who said he was able to produce over 30 bags of cotton on his five-acre farm, revealed that most farmers were storing cotton at home due to lack of working mills.
"We had been supplying cotton to the ginnery in Madiany, Uyoma in Rarieda Sub-county until it stopped working because of management issues. But we have not stopped farming although most farmers are giving up," he said.
The farmer accused the county government of abandoning them after making promises and asking them to write proposals through their cooperative societies, which were assessed by officials in the agriculture and trade and enterprise departments.
Accrued debts
"We can no longer invest in something that has no returns. We hoped that Rivetex in Eldoret can give us a market. Cotton farmers still want to practise but there is no support. Sometimes we are not paid instantly and have to wait because the ginnery does not have a market," said Mudenyo.
John Oreyo said that poor management, accrued debts and meagre payment to farmers had led to the collapse of Ndere ginnery.
Mr Oreyo, who said he still plants cotton on his one-acre farm, noted that farmers faced challenges of getting the right chemicals and seeds to ensure proper germination.
"I sell my cotton to other ginneries out of the county. We used to sell to Madiany ginnery in Uyoma but they have since closed. We need to be empowered for Ndere ginnery to pick up. The ginnery officials will have to ensure they can pay farmers instantly when they sell cotton. To date, they are yet to pay debts accrued over four years ago," said Oreyo.
Siaya Trade Executive Bernard Mboha said the county government is keen to see the ginneries return to productivity and farmers benefit from their labour.
"Most of the ginneries are under co-operative saccos. They are private entities. However, we have established a Sh17 million corporate fund in the budget from where saccos can borrow to pay farmers for cotton deliveries," Mr Mboha said.