Rivatex boss wants more land put under cash crop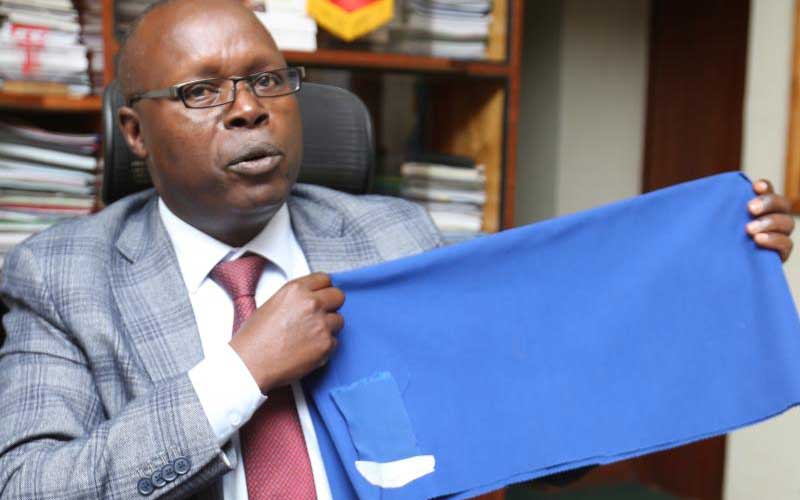 Eldoret-based Rivatex East Africa Limited spends millions of shillings to import raw material from Uganda and Tanzania.
This was revealed by Rivatex Managing Director Thomas Kipkurgat (pictured) during a cotton farmers' sensitisation event in Samia over the weekend.
Prof Kipkurgat said the mill has been receiving 10,000 bales of cotton from 24 counties each day, which is nowhere near the required 100,000 bales.
The MD said they were targeting to put at least 500,000 acres under cotton to ensure the factory gets sufficient raw material to manufacture fabrics.
"We spend Sh100m every year to buy raw material from Tanzania and Uganda. There is need to spend that money locally by planting a lot of cotton," said Kipkurgat.
He hailed the efforts to revive collapsed ginneries across the country, noting that the move would guarantee Rivatex a reliable supply of cotton.
Funyula MP Oundo Mudenyo assured local farmers that there was a ready market for their cotton and pleaded with them to embrace farming of the cash crop.
"Kenya was known for producing cotton but things changed following the collapse of ginneries. It is good the Government has started reviving those ginneries and farmers will soon embark on cotton farming," said Mr Mudenyo.
He described as 'adequate' Sh30m promised by the Government to revive Mulwanda ginnery that collapsed more than a decade ago.
"Our people need to be sensitised properly and that is exactly what is currently going on in the county. It is good we have officials from two key ministries that deal with agriculture who are advocating for cotton farming in Busia," said Mudenyo.
Chief Administrative Secretary in the Ministry of Foreign Affairs Ababu Namwamba told residents of Nangina recently that the revival of Mulwanda was a result of the operationalisation of Rivatex.
He, however, noted that Mulwanda should be revived to mill the cotton that would be sold to Rivatex.