Firms in pact to raise maize yields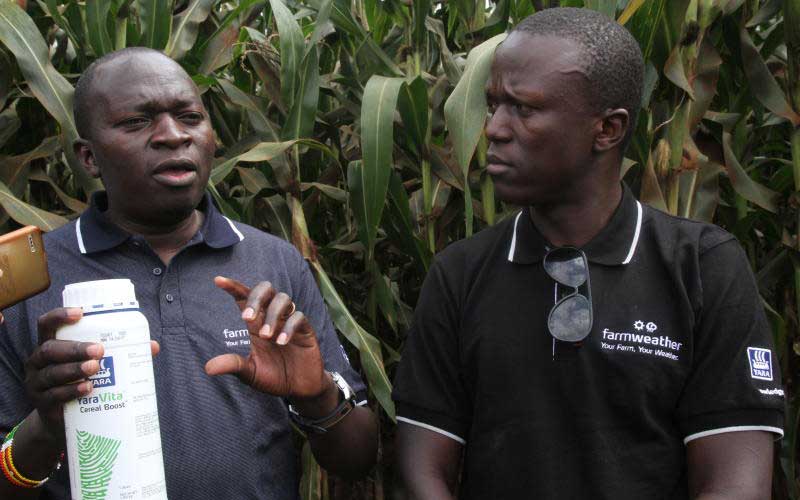 Yara Fertiliser Company and Kenya Seed Company (KSC) have launched a joint venture to help maize farmers in the North Rift increase production.
A networking group of agro-economists who offer training to farms on best farming practices has also been established to offer technical services to farmers.
Addressing farmers during a farmer's field day at Shambarere Farm in Endebess Constituency last Friday, Yara Commercial Director Vitalis Wafula said the new product would boost the structural strength of the crops and prevent falling during wind period.
"The cereal boost enhances the efficiency of the crop to uptake the fertiliser and also improve the crop's structural strength to avoid falling,'' said Mr Wafula.
Yara has also come up with a department called the Yara Farm Weather that provides farmers with accurate weather information to enhance timely planting to avoid wastage and boost production.
Kenya Seed Company Production Manager Eunice Ombachi said the two companies would to work closely with farmers to ensure the Big Found agenda on enhancing food security is realised.