County to give cane farmers fertiliser and seeds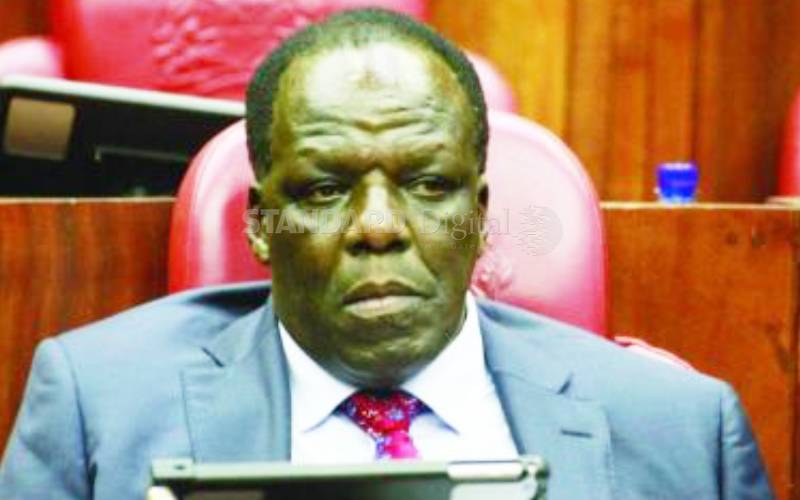 Sugarcane farmers in Mumias will soon start receiving farm inputs such as fertiliser and seeds from the county government.
Governor Wycliffe Oparanya (pictured) said the farmers would first be registered before they start benefiting from the inputs.
Speaking in Matungu sub-county yesterday, Mr Oparanya said the farmers would also have their farms prepared for planting by the county.
"We know most sugarcane farmers do not have the ability to develop their farms on their own," said Oparanya. "We will meet them and assess their needs."
Oparanya noted that the struggling Mumias Sugar Company would need plenty of cane in order to return to high production levels.
"There is little we can do in salvaging Mumias Sugar Company without enough cane. As a county, we are determined to develop the crop," Oparanya said.
Mumias Sugar Board Chairman Kennedy Ngumbau said the miller had agreed with the county administration on a strategy to revamp sugarcane farming in the region.
He revealed that part of the agreement will see the sugar firm and the county government jointly invest in a 10,000-acre sugar cane farm owned by the miller.
Of the five State-owned sugar companies in the country, Mumias Sugar is the worst hit by scarcity of sugar cane.
Once Kenya's leading sugar producer, Mumias has in the past been closed for close to a year due to financial troubles.
Nzoia, Muhoroni and Chemelil have also not been spared financial hitches.
Meanwhile, Nzoia Sugar Chief Executive Officer Michael Wanjala Makokha has launched an initiative to plant sugarcane on the miller's estate.
Mr Makhoha said only such an initiative could keep the company afloat in terms of uninterrupted cane supply.