Agency goes for big shots in Railways' Sh100b land probe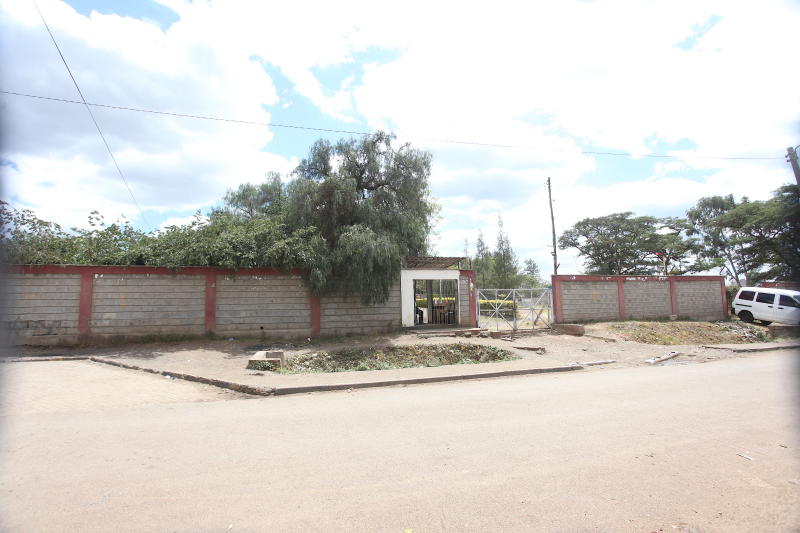 Investigators have opened a new battlefront against powerful individuals who have grabbed 560 plots estimated to be worth Sh100 billion.
The investigators are pursuing the grabbers, among them senior politicians, judicial officers, business moguls and civil servants, sitting on 560 plots which have been alienated from the land reserved for the rail line.
An inventory of the irregularly allocated land shows that firms associated with current and former senior government officials, Cabinet ministers, judicial officers as well as well-connected business leaders were all implicated in the scam.
Also implicated are entities -- a string of flour mills in Nairobi, Mombasa and Eldoret, universities and colleges. The land grab was executed in all towns where Kenya Railway (KR) had reserved land, and in some cases, stations, training institutes and yards used for parking trains and wagons were not spared.
Documents seen by Sunday Standard show that one flour mill was allocated 24 plots in Eldoret while in Kisumu, a firm was allocated 20 plots belonging to Kenya Railways at Muhuru Bay.
In total, Kenya Railways has lost 120 plots in Kisumu while Kitale Railway station was sliced up into 101 plots which have since been taken over by individuals.
Powerful officials
In Nairobi, a former powerful Provincial Commissioner is in possession of a prime plot in Upper Hill, while another colleague and his wife were allocated one plot in Kisumu.
Curiously, 29 title deeds have been issued within the Railway Reserve in Mackinon Road, Kwale County, after it was re-designated as as settlement scheme without first being transferred from KR, the registered owners.
Other towns where land reserved for the railway had been grabbed are Nyahururu, Kikuyu, Bungoma, Mombasa, Nakuru, Butere, Muguga and Nairobi Railway Insitute as well as Makadara Railway Station.
Yesterday, Ethics and Anti Corruption Commission (EACC) Chief Executive Twalib Mbarak said they have received numerous cases of Kenya Railways land which have been grabbed.
"We have pursued a number of these individuals who have been taken to court. Some have since surrendered the land. It is a very slow and tedious process that involves going to court," he said.
The EACC boss explained that some of the cases and investigations have been going on since 2010 and that they had registered some successes as happened with East African Legislative Assembly (Eala) MP Oburu Odinga's case recently.
According to Mbarak, the land they are targeting was given out in the 1990s and due process was never followed.
"Most of them got the Railway land by virtue of their offices since they held senior senior positions in government. Now they are no longer in office and are not keen to spend all their time fighting to retain the illegally acquired land," the EACC boss said.
Documents in our possession indicate that KR has been in constant communication with EACC and other investigative agencies in a bid to recover the land.
One of the documents reads: "We refer to the subject matter in which we sought your assistance in recovering the corporation's land that was illegally/ irregularly acquired".
In another, Kenya Railways has listed all the properties that were illegally acquired by various entities.
An insider at the Kenya Railways confirmed investigations by EACC are ongoing.
"The corporation is complying and cooperating with the investigating agencies to ensure the grabbed properties are returned to the entity within the foreseeable future," he said.
Recovery of grabbed railways land is likely to open old wars with some of the people who have been occupying the land since late 1970s.
A former chairman of the defunct Olekejuado County Council, Julius Lenin Taiya, who was listed as a the beneficiary of 26 plots in Kitengela offered a historical perspective to the controversy.
Buffer zone
"It is true I had a shamba like that which was part of a group ranch. The land in question consisted of 500 acres stretching from Kitengela all the way to Sultan Hamud," he said.
Taiya said initially, this land which had been set aside as part of the one mile buffer zone to prevent the Maasai from straying past the railway station and infecting the colonialists livestock with diseases in 1920s.
The corridor, he said, was meant to facilitate the herders as they took their livestock to the Kenya Meat Commission (KMC) in Athi River for slaughter, but the land was later taken over by the Kenya Railways.
"From the 1970s, the land was given back to the community and allocated to group ranches which in turn either sub-divided it among its members or set it aside for communal use. The group ranches that benefited are Ilbolosat and Empyngan," explained the former chairman.
But he insisted that Kenya Railways could not recover the land which has since been subdivided as doing this would amount to reopening the historical injustices which had been cured by the reallocation of the "idle land" to a corporation at the expense of the original owners.