Telco boss, PS sell off their shares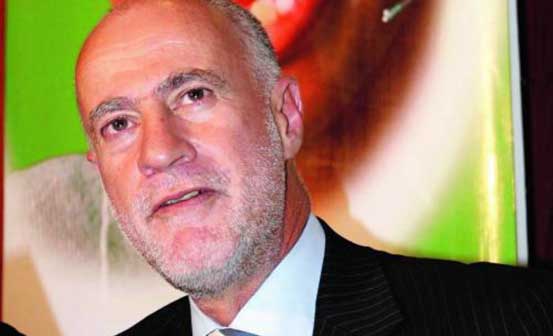 Safaricom's founding chief executive Michael Joseph has sold-off his shareholding in the company.
In its annual report published yesterday, the telecommunications firm said Joseph, appointed interim chief executive in July following the death of his successor Bob Collymore, sold off all shares he held in the company in the course of the company's financial year to March 2019.
The company said Joseph had 1.17 million shares as of March 31, 2018, but these had come down to zero by end of its financial year in March this year.
Going by the current Safaricom share price of Sh27, Joseph's shareholding was worth well over Sh31 million.
Transport Principal Secretary Esther Koimett has also sold all her shares in the telco.
Koimett, who until recently was the Investment Secretary at the National Treasury, was the alternate director to the Treasury Cabinet Secretary.
She had 517,600 shares in the telecommunications firm as of March this year.
Following the move, Joseph and Koimett will miss out on the special dividend that Safaricom will pay out this year.
The firm has proposed a final dividend for the year totalling to Sh50 billion and will also pay an additional Sh24.8 as special dividends, bringing the total dividend to about Sh75 billion.
"At the Annual General Meeting to be held on August 30, a total dividend of Sh1.87 per share will be proposed. This comprises a final dividend in respect of the year ended March 31, 2019 of Sh1.25 per share amounting to Sh50 billion and a special dividend of Sh0.62 per share amounting to Sh25 billion to be paid from the retained earnings of the Company as at 31 March 2019," said Safaricom in its annual report.
This would mean Vodafone Kenya, which is owned by Vodacom SA and Vodafone UK, will get Sh29.9 billion in dividends from its 40 per cent shareholding in Safaricom, while the Government, which has a 35 per cent stake, will earn Sh26 billion.
The balance of Sh20 billion will be shared among the firm's retail shareholders.
The final dividend for the 2019 financial year is 13 per cent higher than the Sh44 billion that the company paid its shareholders last year.