Court wants Maraga to assign judges in Sh30b port dispute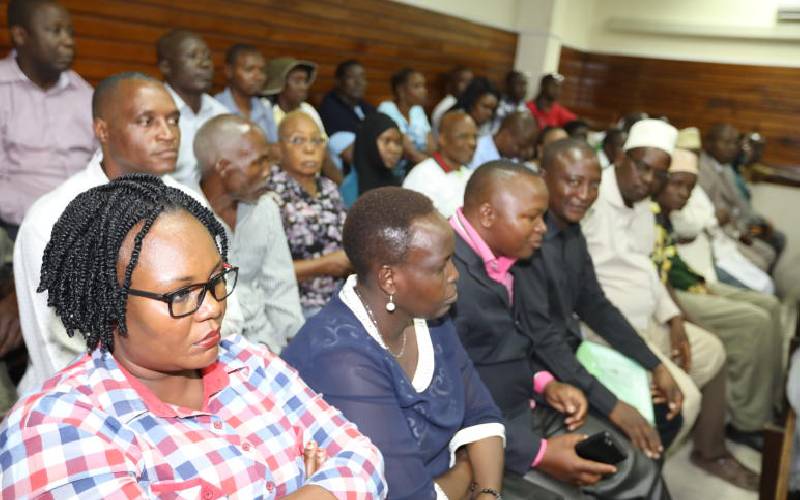 The High Court in Mombasa has referred a petition challenging the privatisation of the second container terminal at the port to Chief Justice David Maraga.
Justice Patrick Otieno certified the petition as urgent on Friday and ordered that the matter be presented to Justice Maraga to allow him assign judges to the case.
"I direct that the file be transmitted before the CJ for purpose of constituting an uneven number of judges latest before Monday, July 23," said Justice Otieno.
On July 5, President Uhuru Kenyatta assented to an amendment of the Merchant Shipping Act, thus allowing the Kenya National Shipping Line (KNSL), which is partially owned by the Swiss-registered Mediterranean Shipping Company (MSC), to run the Sh30 billion terminal.
The Government, through the Ministry of Transport and Infrastructure, signed a memorandum of understanding with MSC. But the arrangement has divided political and union leaders at the Coast.
Privatisation challenged
Last week, Dock Workers Union (DWU) Secretary General Simon Sang, Taireni Association of Mijikenda, and Muslims for Human Rights (Muhuri) filed a case to challenge the port privatisation.
Muhuri has since filed a new petition before Justice Otieno after they were struck out of the previous one.
The judge also issued orders temporarily stopping the implementation of the ministry's agreement with MSC.
Justice Otieno said despite the President assenting to the law, none of the respondents in the matter – including the National Assembly – could state whether the regulations had been published so as to be operationalised in accordance with Article 116 of the Constitution.
The judge also allowed an application for withdrawal of DWU from the petition after the union's board protested Mr Sang's decision to file the petition.
Lawyer Oduori Siminyu said the DWU board was satisfied with the MoU signed between the Government and MSC to run the terminal through KNSL.
The Kenya Ports Authority, Attorney General Kihara Kariuki and Transport and Infrastructure CS James Macharia, who have been sued in the petition, supported the directive for Justice Maraga to form a bench to hear the matter, as well as the withdrawal of DWU from the petition.
Justice Otieno allowed the National Assembly to be enjoined as a respondent to the petition while the Seafarers Union of Kenya and Mohamed Mwawira were enjoined as interested parties.