Governor Nyong'o pleads with ward reps over budget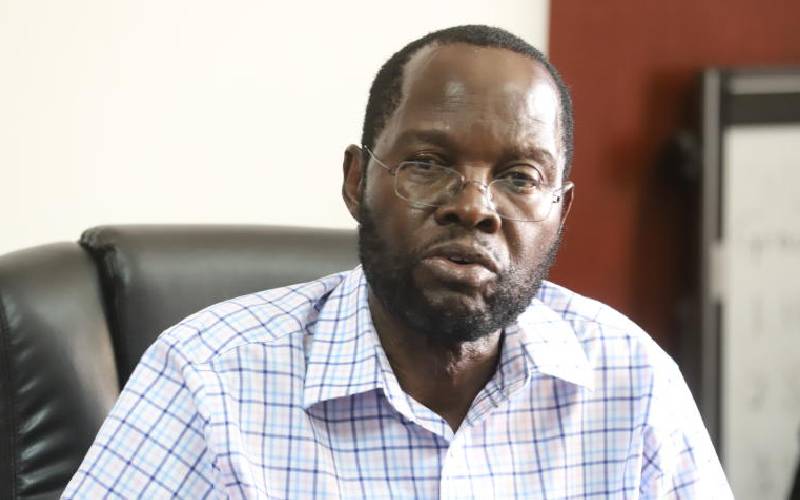 Governor Anyang' Nyong'o (pictured) has called a truce in an ongoing budget stalemate with ward reps to save the county from a financial crisis.
The impasse has seen the county assembly refuse to pass the 2019/2020 spending proposals until certain demands are met, among them an explanation for allocations to certain projects.
But speaking in Nyakach during a fundraiser for Nyabondo Catholic Church last weekend, Prof Nyong'o appealed to the ward reps to pass the budget saying talks are already underway to resolve the stalemate.
The appeal came as it emerged that Kisumu and Homa Bay counties are still struggling to increase local revenue.
A report released by Controller of Budget Agnes Odhiambo indicates Kisumu's local revenue fell by Sh29 million between July 2018 and March 2019.
According to Ms Odhiambo, the under-performance in revenue generation might affect development activities that had been planned.
"The county Treasury should formulate and implement strategies to enhance own-source revenue collection," Odhiambo stated in her report.
Steady decline
Early this year, activists and non-governmental organisations called for a probe into the steady decline in revenue despite the county automating revenue collection systems.
Reports indicate that revenue collection decreased from Sh1 billion in the 2016/17 financial year to Sh879.90 million in 2017/18.
In Homa Bay, revenue collection declined by Sh13 million with the county raising Sh58 million.
However, Nyamira and Kisii counties improved their revenue collections by Sh51 and Sh84 million respectively.
In western Kenya, the CoB's report revealed massive expenditure of public funds on domestic and foreign travel in Kakamega, Vihiga, Busia and Bungoma counties even as their wage bills continued to soar.
Kakamega topped with Sh258 million spent on local and international trips between July 2018 and March 2019, followed by Bungoma (Sh221 million), Vihiga (Sh193 million) and Busia (Sh169 million).
Odhiambo advised the public service boards of the four counties to establish and adopt an optimal staffing structure to make their wage bills sustainable, noting that the recurrent expense was eating into the development budget.
In Kakamega, out of Sh6.69 billion received, only Sh2.95 billion was used on development while Vihiga received Sh2.53 billion but only Sh413 million was used on development.
Busia received Sh3.7 billion and spent Sh942 million on development.
Bungoma spent Sh992.54 million on development out of of the Sh4.96 billion it received between July 2018 and March 2019, while its wage bill rose by Sh3 billion during the same period.