Nana Gecaga's turnaround plan at KICC pays off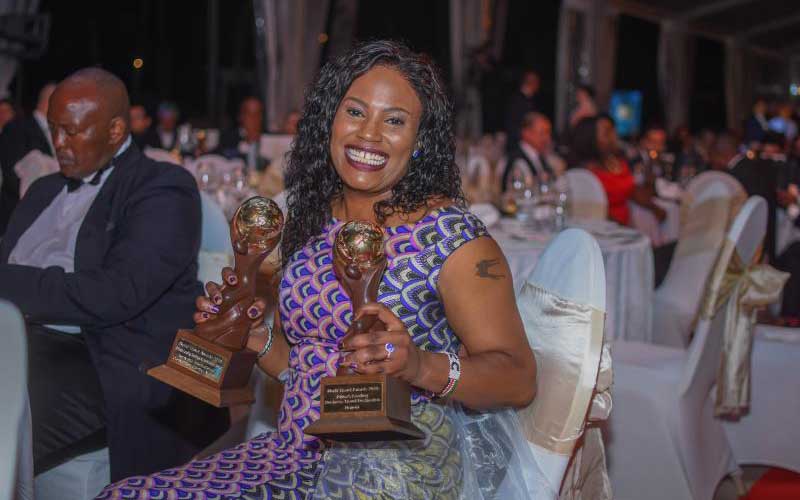 The iconic Kenyatta International Convention Centre (KICC) has reasserted itself at one of Africa's prime locations for meetings and conferences.
This has in turn boosted Nairobi as a key business tourism destination, with the city ever a choice for international conventions.
KICC was recently recognised as Africa's leading Meetings, Incentives, Conferences and Exhibition (MICE) destination, while Nairobi was named as the continent's leading Business Travel Destination at the World Tourism Awards.
The votes were revealed during the 2019 World Travel Awards (WTA) Africa and Indian Ocean Gala Ceremony in Mauritius.
KICC beat various nominees in the category including Cairo Convention Centre of Egypt, South African trio of Cape Town Convention Centre, Durban Convention Centre and Sandton Convention Centre, Rwanda's Kigali Convention Centre and Palais Des Congress Marrakech in Morocco.
This is the first time KICC had participated in the awards, and took the title from Durban who had held it for the last nine years.
Much of this renewed attractiveness is down to the efforts of KICC Managing Director Nana Gecaga in the last three-and-a-half years.
Nana (as she is widely known) was appointed to head the conference hub in January 2017 by Tourism Cabinet Secretary Najib Balala.
She took over from Fred Simiyu but was in acting capacity from April 2016.
Prior to that, she was the marketing and special programmes adviser to the Cabinet Secretary.
"To KICC, it's a huge achievement. For the last 45 years I don't think it has been recognised internationally. We don't stop at that but we continue moving forward," Nana told Weekend Business in an interview at her office.
"And with Nairobi as a leading business destination, it shows a huge vote of confidence and will push up our economy and tourism also due to ripple effect."
KICC also won the right to host the WTA 2020 awards and already, Nana says they have started preparing for the event.
"The date is not yet picked but we are inviting all stakeholders, partners to work together to ensure the event is successful and showcase their products and brands," she said.
It will be a huge event not only to KICC but for the whole country and we expect more than 400 delegates who are crème de la crème of tourism."
Event briefing
She said KICC is already working with the Ministry of Tourism on the upcoming event and they plan to have a briefing on the event in November, where they will also talk about issues concerning procurement.
The State corporation has been in the news recently for delay in clearing a debt of Sh390 million owed to suppliers over a flawed procurement process during the 10th WTO Ministerial Conference held in Nairobi in December 2015.
"The issue was a monster. It had given me sleepless nights but we are now glad that we have settled it. Let's now talk about the success and turnaround story of KICC," said Nana.
The turnaround, she said, has also seen an increase in revenue from Sh620 million in 2017 to Sh1.3 billion last year.
To host more guests and offer better services, the KICC management is working to revamp the centre.
"Most of the renovation, which has already started, is aesthetic, a facelift of rooms to ensure a good experience for our guests," said the MD, adding that KICC can currently hold 30,000 guests.