Banks re-elect Joshua Oigara as KBA Chair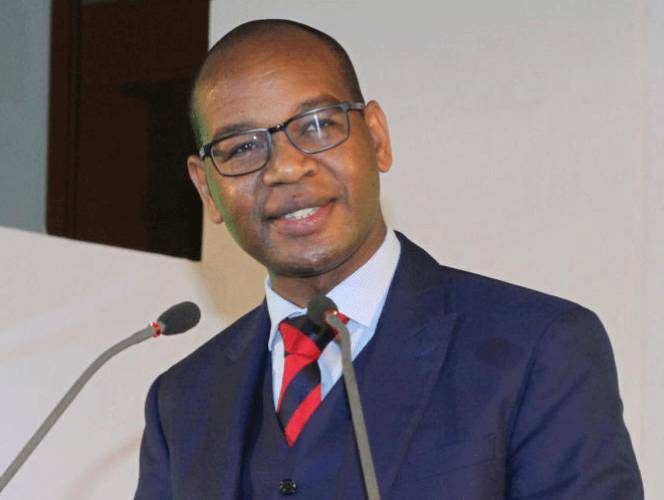 Kenya Bankers Association (KBA), has announced that its member banks have re-elected KCB CEO Joshua Oigara as the chair of the KBA Governing Council.
During the Association's 57th Annual General Meeting held today, banks also re-elected NIC Bank Managing Director John Gahora as Vice Chairperson. The team will serve for the 2019/2020 period.
Under Oigara's tenure, KBA has engaged on various industry initiatives, including the removal of interest rate controls introduced by the Banking (Amendment) Act, 2016.
KBA has also been a proponent of the adoption of a risk-based pricing framework as a sustainable alternative to promoting access to credit for the private sector.
Further, the advocacy group has completed key projects to increase efficiency of the Automated Clearing House (ACH), enabling banks to enhance security and clear foreign currency-denominated cheques within two days, among other enhancements.
Other industry developments under the KCB CEO leadership include the formal launch of the Inuka Enterprise Program. The program seeks to enhance SMEs' access to credit through capacity building.
Accepting his reappointment, the Chairman committed to sustain industry growth by working closely with all stakeholders, including the Central Bank of Kenya, to promote lending to small, and medium-sized enterprises.
Oigara noted that KBA will soon launch its 2023 Strategic Plan which will further promote innovation while ensuring financial inclusion.
"We are very proud of how KBA has emerged as the primary voice of the financial services sector and a key facilitator of banking industry growth and development," he said, adding that KBA's 2023 Strategic Plan will ensure the Association continues to be relevant to both banks and the banking public.