Case of two cars with similar number plates bought same price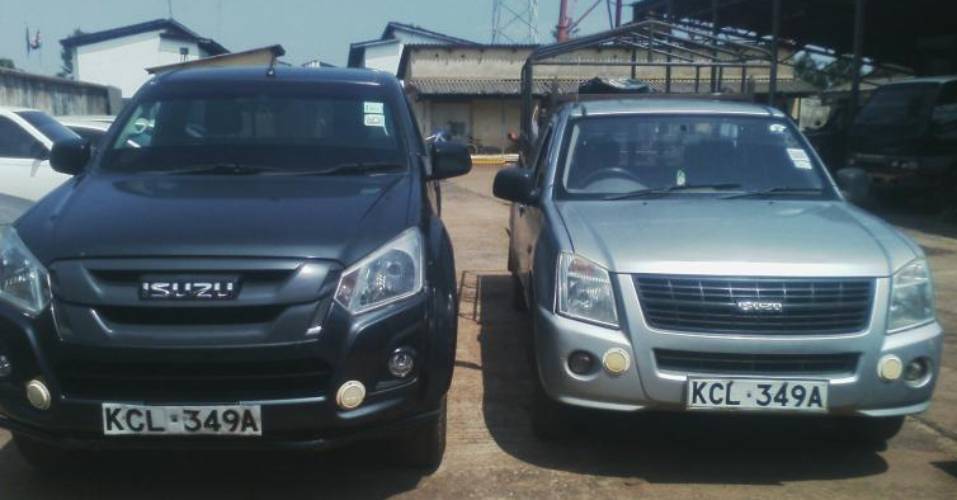 KITALE, KENYA: Police in Trans-Nzoia County have detained two motor vehicles having similar number plates.
The vehicles were recovered from Kakamega and Kitale respectively after information from members of the public.
Trans-Nzoia County Criminal Investigation CCIO Mr. Peter Kimalu said they received information that the two vehicles had similar number plates.
The two vehicles, DMXC Izuzu bear number plates of KCL-349A.
Surprisingly, the vehicles were bought at sh1.3 million by the respective owners.
According to Kimalu, officers pursued the vehicle in Kakamega whose owner claims he bought from Kericho.
The vehicle picked in Kitale, according to police was purchased from a car bazaar in Eldoret.
Kimalu told reporters that they are keeping the vehicles to establish why they have similar number plates.
He said they suspect that the one of the vehicles has genuine number plate.
According to police, owners of the cars have been summoned to help police with investigations.
"We have summoned the owners of the vehicles and we want to look at the ownership documents to establish fake and genuine number plate,'' he added.
He further said detectives will also investigate whether either of the vehicles was used to commit crime or tax evasion.