CBK sounds death knell for mobile lenders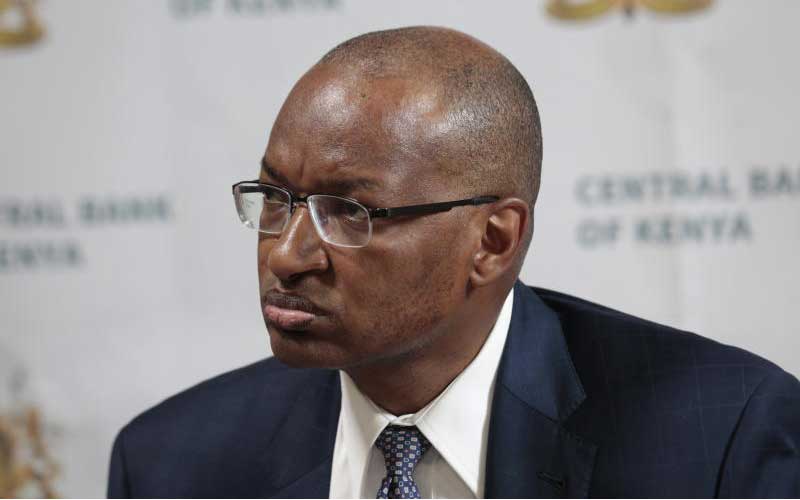 The Central Bank of Kenya (CBK) wants all mobile loan providers regulated under new strict guidelines stipulated in the Banking Charter, and which came into effect on May 29.
CBK Governor Patrick Njoroge said he hoped some of the firms operating mobile phone loan applications would be wiped out, "as they are simply fancy shylocks."
"There has to be a proper regulation, where similar products are regulated in a similar way so long as you are lending to customers or receiving deposits. If you have a banking function, it's not just about the name; you have to be regulated in the same way or it will lead to arbitrage," said Dr Njoroge at the Monetary Policy Committee (MPC) briefing in Nairobi on Tuesday.
Under the proposed guidelines in the CBK Banking Charter, lenders will first have to text borrowers the terms of a mobile loan before approving it.
According to the Banking Charter, for digital products, provision of the abridged version of the terms and conditions to consumers using Unstructured Supplementary Service Data (USSD) format is critical before acceptance of the product.
"Terms and conditions of their products, including but not limited to allowance of cooling-off period, customer complaint processes, protection of consumer data and privacy should be disclosed," CBKstated.
Full disclosures should also be made in documentation such as credit agreements, key fact statements and websites while abridged versions of the salient features of the loans must be placed in the lenders' places of businesses.
These include outlets, marketing offices, agents, headquarters and branches. According to CBK, the terms and conditions attached to several mobile loan products in the country, including those provided by Berry, Tala, Okash and Fuliza, are lengthy and densely-worded, with most consumers ignorant of what they commit to.
For instance, consumers of mobile app Okash who delay or default on their loan repayments have had the unpleasant experience of having the service provider contact people in their contact lists in a bid to recover the funds.
A majority of the users are surprised when informed that they consented to have Okash reach out to anyone in their contact list in the event they defaulted.
"We may contact you and or your emergency contact," reads the terms and conditions posted on the company's website.
"You also expressly authorise us to contact your emergency contact to verify your information or when we are unable to contact you or when we have not received repayment..."
Njoroge said there were certain things that should not be allowed. "I hope by the time we get the laws a lot of them will be wiped out. If they are not serving a purpose, then they should go," he said.