University of Nairobi denies financial crisis allegations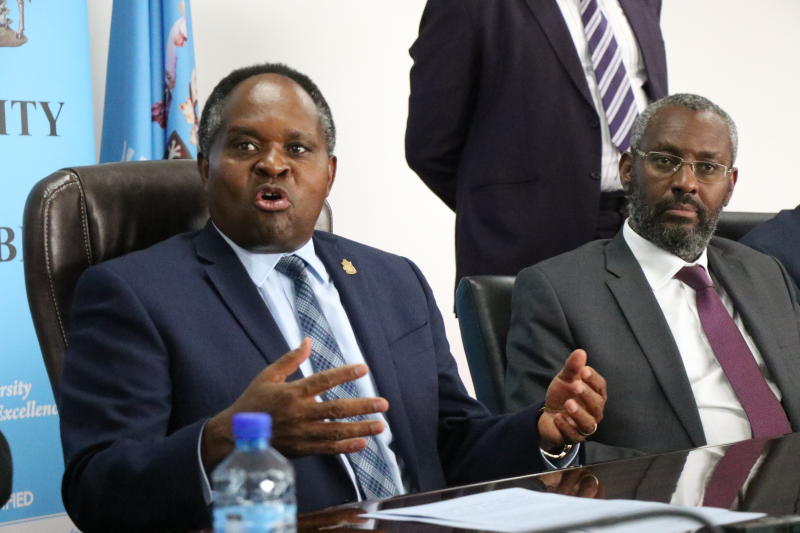 NAIROBI, KENYA: The University of Nairobi (UoN) Vice Chancellor Peter Mbithi has asserted that the institution is not facing financial crisis as alleged.
The university has come under criticism from the staff union with allegations that there was financial mismanagement at the institution.
"There is no looting of funds as alleged by the staff union," affirmed Mbithi.
Prof Mbithi confirmed that the institution was "very much alive" and had restructured its operations, with the aim of remaining competitive.
He nonetheless admitted that any public institution was bound to face financial constraints especially now that the country is choked with debt.
In case of such a crisis, the vice chancellor said he was prepared for it.
However, this is not the first time the top-notch university has been accused of misusing funds allocated to it.
In January, Auditor General Edward Ouko noted that the university was not paying statutory dues to the Kenya Revenue Authority (KRA).
Ouko also said that the State was to blame for the low funding as well as below standard revenues collected from such a prominent institution.
Mbithi took solace in the fact that the university is still ranked among the best performing universities; in terms of productive partnerships.
"We are an accountable institution and our accounts are open for the public to decide," he said.