Stop sand harvesting and dumping off Kwale beaches, stakeholders demand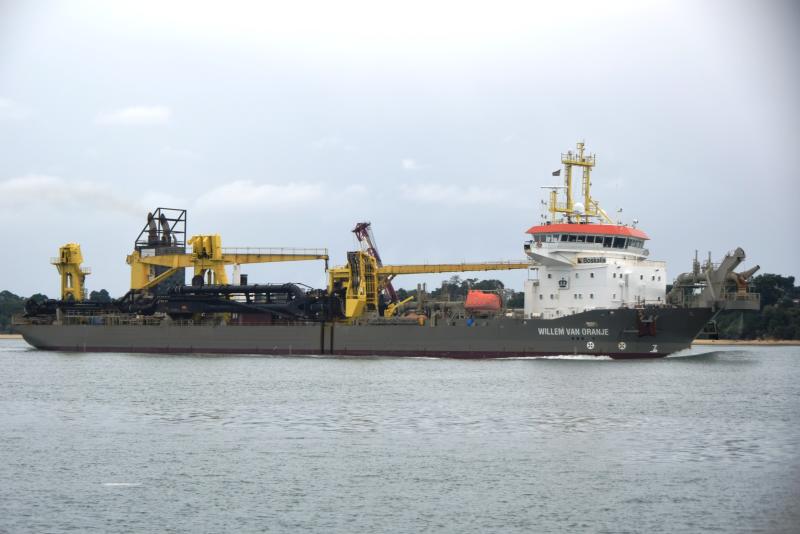 The fate of the controversial laden sand harvesting and dumping exercise off Kwale beaches now lies with the National Environmental Agency (Nema).
Stakeholders who converged for talks at the Leisure Lodge Golf Resort & Spa over the weekend insisted that the exercise be halted until four key issues are deliberated upon.
They further threatened that if no action is taken within a week, they will take to the streets and hold huge public demonstrations to protest at the continued marine and beach destructions.
Among the prioritised issues that stakeholders want addressed immediately include thorough assessment of the social economic impact for sand harvesting and dumping and enhanced monitoring of beach erosion.
'' Coral experts have reported that there has been improved recovery after the Kenya Ports Authority (KPA) implemented mitigation measures earlier recommended,'' Mr Sam Ikwaye, spokesman for the stakeholders.
The other issues that need to be acted upon include engagement with key stakeholders and monitoring of the fragile coral reefs by independent experts.
'' It has emerged that constitutional requirement of proper public participation was totally ignored when projects of such magnitudes were being implemented. For example, fisherfolks were selectively engaged. Proxies where instead passed out as real fishermen. Even tourism stakeholders and Kwale County Government were overlooked.
Ikwaye said that they have made their stand known to the Parliamentary Committee on Environment and Natural Resources on sustainable beach utilisation for present and future generations.
''We are banking on parliament to reign in on Nema who take the whole blame as they failed to act expeditiously when sanctioning sand harvesting from the oceans in the first place,'' Ikwaye said.
He said that there has been concerned over sand harvesting and dumping of dredged materials in the South Coast area following construction of both the Standard Gauge Railway (SGR) and the Mombasa Port Improvement Project.
'' We want exercise that has been ongoing to be halted for the preservation of the Coastal region and the sustanance of the economically and socially important tourism industry,'' Ikwaye stated at the meeting.
Nema Acting Coast Regional Director, Mr Stephen Wambua moderated the sessions.
Matuga Member of Parliament, Mr Kassim Tandaza who also attended the meeting said that he stood firm with decisions arrived by stakeholders and urged for faster implementations of the recomendations if the project is to continue.
Kwale County Executive incharge of Environment, Ms Saum Beja insisted that the county government had been overlooked and was not duly consulted when project to harvest and dump dredged materials was being effected.
There were weeks of heightened protests that at one time saw protesters attempt to block a chartered sea dredger vessel Mv Whillem Van Oranje from scooping sand off the world acclaimed beaches with reports emerging that a fisherman had been threatened for speaking loudly against the exercise.
Sand being harvested off the Kwale beaches is being used in upgrading ongoing expansion works at the Port of Mombasa. There is also dredging works to expand and relocate the Kipevu Oil Terminal whose cost now stands at sh 40 billion.
The aggrieved stakeholders have come up with a pay bill number christened M-changa platform to raise funds to protect the marine environment in the wake of sand harvesting.
Diani local tour operators official, Ms Sally Mathenge said that Kenya is sold overseas using its pristine white sandy beaches and destruction of Diani beach should not be tolerated.
She reiterated that there was nothing for free and ocean sand being scooped was no exception.
'' We always sell and market Diani and the Coastal Kenya beaches first ahead of other equally attractive sites like the expansive Tsavos, Amboseli, the Maasa Mara and the rest of Kenya,'' Mathenge said.
She added that KPA should look for far flung locations within Kenyan territorial waters to scoop sand and dump but not near beaches.