County governments have been taking us for a ride-COB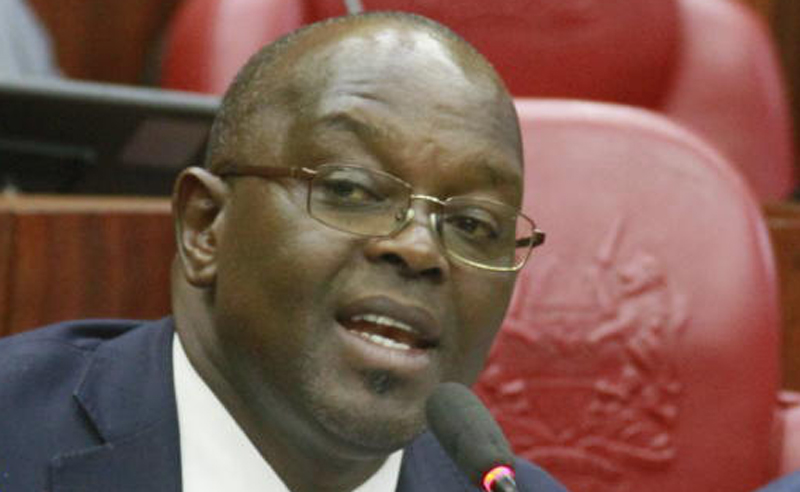 Members of an oversight Senate committee were yesterday shocked to learn that unscrupulous county officials had been forwarding fake budgets to the Controller of Budget (CoB) for approval.
The revelations were made by the CoB, who told members of the Senate's Public Investments and Accounts Committee that county officials in the executive plucked out the signed pages from approved budgets and attached them to sham budgets that were then sent for approval.
This is one of the loopholes that county governments has been using to steal from the public, opening a Pandora's Box of what could be widespread abuse of office by people entrusted with public finances.
"There have been cases where the first page of the county assembly budget is plucked and attached to a report approved by the executive. We now require every page to be countersigned," said Joshua Musyimi, the Director, Research and Planning at CoB.
The law requires that county budgets be approved by county assemblies before they are forwarded to the CoB.
However, there have been cases where some county assemblies have disputed budgets, claiming they were different from those approved by the assembly.
The matter arose out of a question by Kisii Senator Sam Ongeri, who said the practice of presenting fake budgets was widespread.
"These are real cases that happen in some counties. At what point do you ensure that what you receive is a true county report that was passed by the county assembly and not a fake one by the executive?" asked Prof Ongeri.
Other loopholes that county governments have been using to steal form the public include spending at source, which means that the devolved units collect revenue and use it before banking, against what the law requires.
Spending money after collection means that there is no paper trail, and accountability becomes difficult.
The matter had been raised by Auditor General Edward Ouko, who also made a presentation before the committee yesterday.
Mr Ouko asked Senators to consider sanctions against county bosses who failed to account for county expenditure.
"We need to take action. For instance, it should be this coming year that we will deduct five per cent of the total allocations from these counties. Individually, we must make sure audit report comes with administrative actions holding individual persons responsible," said Ouko.
The counties that are most notorious for spending money at source are Nairobi, Mandera, Murang'a and Laikipia.
"When we balance what has been spent and what the controller authorised, it becomes clear that money was spent at source," the committee chaired by Moses Kajwang' (Homa Bay) was told.
The PAIC had convened a stakeholders' meeting to identify areas of high risk of misappropriation of public funds at county level.
Others who made presentations were national Treasury and Director of Public Prosecutions.