Government in court to defend VAT move on pesticides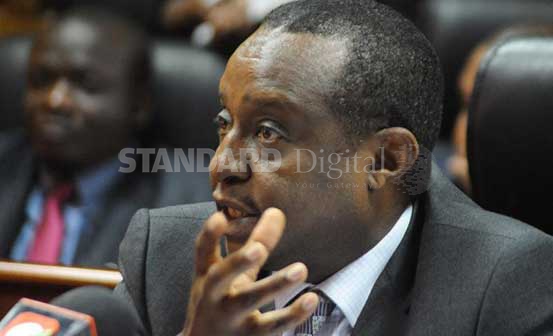 NAIROBI, KENYA: The Government has defended its move to slap farmers with Value Added Tax on agricultural pests control products.
In Attorney General's reply to a case filed by Agrochemicals Association of Kenya, the State argues that taxing 16 percent on pesticides among other agricultural production products will not kill the industry as had been claimed.
The AG argues that courts are ill-equipped to set the rate of taxation hence should leave the right bodies to determine what to tax and what to zero rates.
"The court is not the correct forum to determine the state of the economy," the AG argued.
In the case, the association protested that the Government had introduced taxes on farm chemicals, which translated to higher production costs.
It argues in its case filed before the High Court that the Tax Laws Amendment Bill, 2018 would lock out small-scale farmers who depend on smaller quantities of chemicals to farm.
The court heard that the cost of putting a plate of food on the table would also shoot up as the cost would be pushed to the end consumer.
Parliament also urged the court to dismiss the case.
In its reply, the August House claims that the tax law was passed after consulting all the stakeholders in the agriculture industry.
"Taxes are a form of raising revenue, sanctioned by the Constitution and the imposition of taxes does not deprive the petitioners the right to property. The Constitution permits the Government to levy taxes and therefore is required to pay tax is not unconstitutional," Parliament's reply read in part.
The agriculture sector has nearly 40 per cent of the total labour force, and contributes about 35 per cent of the country's GDP.
In the case, Agrochemicals Association argues that the adjustments in costs will also lead to layoffs.
But KRA in its reply also filed before the court denied the claim saying that they can claim VAT after it is taxed hence will re- coup their money.