Counties on the spot as wage bill increases by Sh14 billion within six months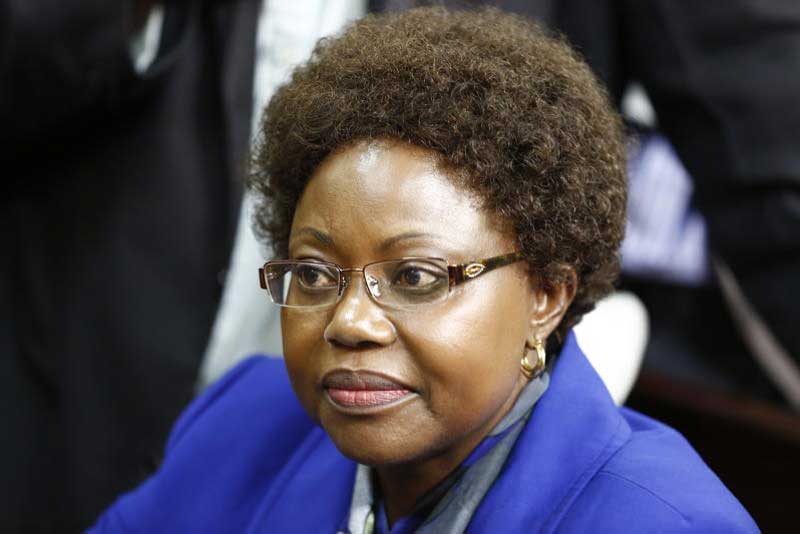 A fiscal report has revealed that a majority of the 47 counties have been unable to lower their wage bills.
Controller of Budget Agnes Odhiambo last week said that salaries consumed an additional Sh14 billion in the first six months of the current financial year.
"This report identified challenges that hampered effective budget execution during the reporting period, which included high expenditure on personnel emoluments," said Ms Odhiambo.
Between July and December last year, counties spent Sh80 billion to pay salaries with Ms Odhiambo raising fears that development activities risked grinding to a halt if the trend continued.
The counties, which also failed to raise Sh35.9 billion in revenues, spend Sh66 billion on salaries during a similar period in the 2017/2018 financial year.
No county managed to abide by a law that prohibits devolved units from spending more than 35 per cent of total revenue on wages and benefits.
"County governments should ensure that expenditure on personnel emoluments is contained at sustainable levels and in compliance with Regulation 25 (1) (b) of the Public Finance Management (County Governments) Regulations, 2015," said Ms Odhiambo.
Treasury delays
The expenditure on salaries took 58 per cent of the expenditure budget leaving only 42 per cent for other activities. This was despite Treasury also delaying to release funds to the counties.
Wajir, Baringo and Nyamira reported the highest wage bills at 89.3 per cent, 76.5 per cent and 75.7 per cent of their budgets respectively.
Despite Wajir spending Sh1.9 billion to pay salaries, the county failed to undertake any development activities.
In Nyamira, Governor John Nyagarama's administration spent Sh1.7 billion out of its Sh2 billion total expenditure to offset wages.
The report also noted that foreign travel expenses in all the counties had risen to Sh6.1 billion.
At the Coast, Mombasa County spent Sh2.3 billion out of Sh3.9 billion to pay salaries, which was up from the Sh1.8 billion spent during a similar period in the 2017/2018 financial year.
Governor Hassan Joho's administration was also put on the spot for underperforming in revenue collection.
Lamu County , which raised the lowest revenue at Sh17.3 million, saw its wage bill rise by about 20 per cent to Sh571 million while in neighbouring Tana River, the administration paid an additional Sh142 million in salaries.
And while Kilifi County managed to cut its wage bill by about 25 per cent by spending Sh959 million on salaries, the amount still exceeded the legal limit of 35 per cent of total revenue.
Nairobi County, which was among the major spenders of money received from the Exchequer, spent Sh7 billion to pay salaries. This represented an increase of about Sh400 million from the previous year.
"The county's wage bill has remained high, accounting for 65.7 per cent of the total expenditure in the first half of FY 2018/19," said Odhiambo.
In Rift Valley, Nakuru County saw its wage bill increase by Sh1.6 billion while Trans-Nzoia County spent an additional 26 per cent on salaries.
Narok County, which was among the top performers in revenue generation after it raked in Sh1.5 billion, also failed to rein in its wage bill as expenses increased by 34 per cent.
After their election in 2017, many governors started initiatives to cut expenses with some launching exercises to weed out ghost workers.
Migori's Okoth Obado, Anyang' Nyong'o (Kisumu) and Charity Ngilu (Kitui) launched headcounts to help identify the gaps contributing to the ballooning wage bills.