Supreme Court halts Karuturi sale in Sh2.4 billion debt battle with CFC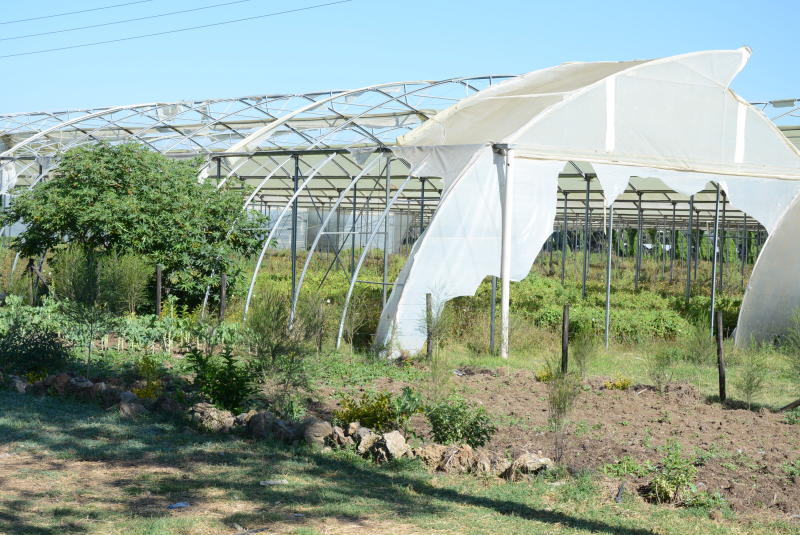 The Supreme Court of Kenya has temporarily suspended the sale of Naivasha-based Karuturi flower farm by a lender over pending debt.
In a major setback to Stanbic Holdings, formerly CFC-Stanbic, and the firm's receiver managers Muniu Thoithi and Kuria Mucheru, the apex court barred it from selling off all assets used as a security by the flower firm.
The apex court ordered the bank not sell the expansive land where Karuturi and its employees' hospital sit. A five-judge bench comprising Deputy Chief Justice Philomena Mwilu, Justices Mohamed Ibrahim, Jackton Ojwang and Smokin Wanjala unanimously found that the case presented before them was convincing enough to stop the sale.
"If the orders sought by the applicant are not granted, the respondents will sell the charged assets, which will destroy the substratum of the intended appeal, thus the appeal rendered nugatory," the court ruled.
"It is also in public interest to issue the orders sought, as the charged premises comprise of vast agricultural land in which a hospital is located and housing 3,000 families."
Receiver managers
June 11, 2014, the High Court confirmed the appointment of receiver managers but ordered that they should not sell the charged properties. Four months later, the same court found that Karuturi admitted pre-receivership debt amounting to Sh400 million and additional Sh2 million as interest.
Karuturi and Stanbic Bank agreed to appoint Deloitte Consulting Group to audit post-receivership debt.
However, the flower firm contested the audit but Justice Francis Tuiyott ordered that Karuturi ought to pay Sh2.4 billion. The case was not heard in a full hearing, and Karuturi argued that it was not given a chance to give its side of the story.
Aggrieved, the flower firm moved to the Court of Appeal where it only enjoyed temporally relieve. The case was subsequently dismissed. It moved to the Supreme Court arguing that the appellate court erred in adopting Deloitte's report without testing its veracity.
It also claimed that it was not given a chance to examine the authors' report and that they had raised constitutional issues which were not considered.