Raila jets in from Morocco after inking deal on fertiliser factory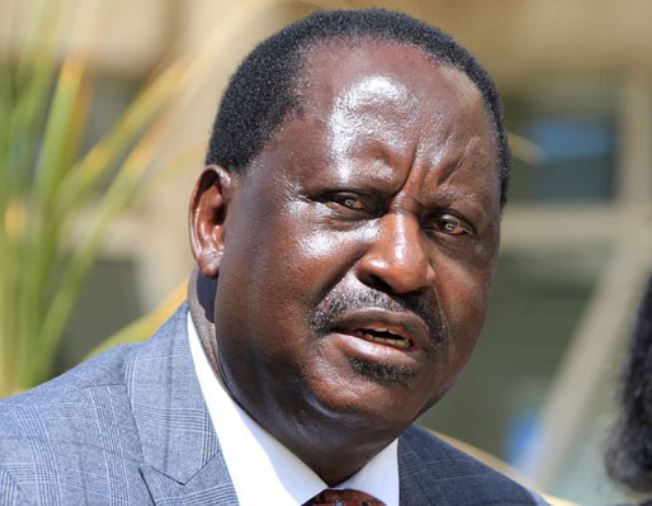 Opposition leader Raila Odinga is in Morocco to negotiate for a fertiliser factory to be established in Kisumu.
Accompanied by his daughter Winnie, Raila conducted a series of meetings in Rabat on Friday, including with the CEO of Africa's largest fertiliser making factory, OCP, Mostafa Terrab, to seal the deal.
According to sources, the choice of Kisumu is strategic given most of Sub-Saharan Africa imports fertiliser to drive its agricultural production.
Kisumu Governor Anyang' Nyong'o confirmed the talks that would see Kisumu hosting the planned factory.
"I was supposed to travel to Morocco next week but due to a national meeting hosted by Kisumu between April 12 and 14, we have postned the trip to a later date," said Prof Nyong'o.
He welcomed the plans to have the fertiliser plant, saying Kisumu's strategic location as a regional hub is something investors should be taking advantage of.
"When the SGR finally reaches Kisumu, the goods will then be loaded into vessels across Lake Victoria onto other regional destinations," he said.
He said the choice of Morocco as partners in the project was to take advantage of the country's advanced technology in fertiliser and agricultural field in general.
"The advantage of having a fertiliser factory here is the fact that fertiliser needs to be sensitive to chemical composition of the soil. So, the makers are able to do tests on locations and site and make appropriate fertilisers that do not degenerate the soil in the long run," he said.
The visit by Raila has been unknown to many and it is reported the AU special envoy on infrastructure was very impressed with Morocco's growth, including the first speed train in Africa that plies between Casablanca and Tangier.
Kenya imports over a billion tonnes fertiliser annually.