Lobbies seek end to water crisis at EPZ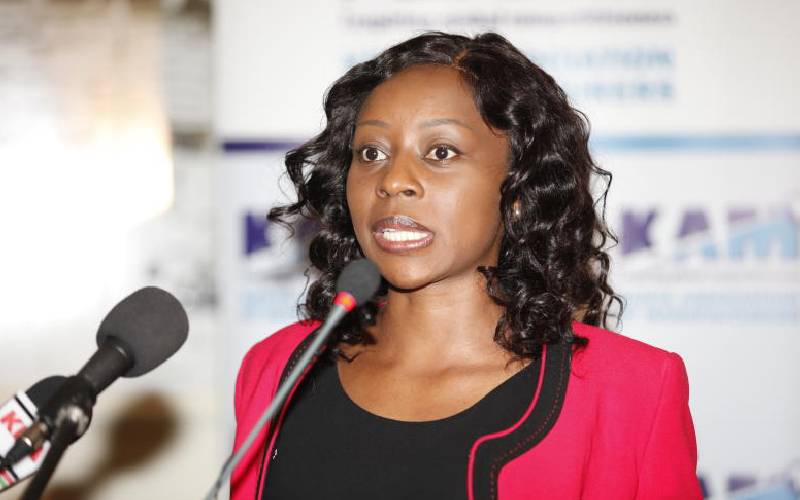 Manufacturers and an employees' lobby have raised the alarm over a biting water crisis within the Export Processing Zones (EPZ) in Athi River, Machakos County.
The Kenya Association of Manufacturers (KAM) and the Central Organisation of Trade Unions (Cotu) have separately written to the Government warning the prevailing situation puts over 20,000 jobs on the line, with firms on the verge of closure.
KAM Chief Executive Phyllis Wakiaga in a letter to Industrialisation Cabinet Secretary Peter Munya said manufacturers are buying water at five times more than the EPZ rate.
"We would like to bring to your attention a persistent water crisis within the Athi River EPZ zone that houses a significant number of export-oriented firms, with the majority being apparel manufacturers," she said.
Wakiaga said the water shortage had increased the cost of production, threatening the sustainability of manufacturing within the zones. KAM has requested an urgent meeting with Munya.
Cotu on its part blames the local provincial administration for disconnecting the water.
"If these disruptions of water supply in the zone are not stopped, workers will be left with no alternative but to demonstrate to send a clear message to the public, the world and the Government on what is going on," said Cotu First Vice Chairman Joel Chebii in a letter to Interior PS Karanja Kibicho.
Manufacturing is part of President Uhuru Kenyatta's legacy projects under the Big Four agenda.
"Countries like Ethiopia, Lesotho and Mauritius have very favourable business environment such as free water supply and low electricity tariffs which will attract (manufaturers) there," said Mr Chebii in the letter.