Thieves invade lucrative macadamia farms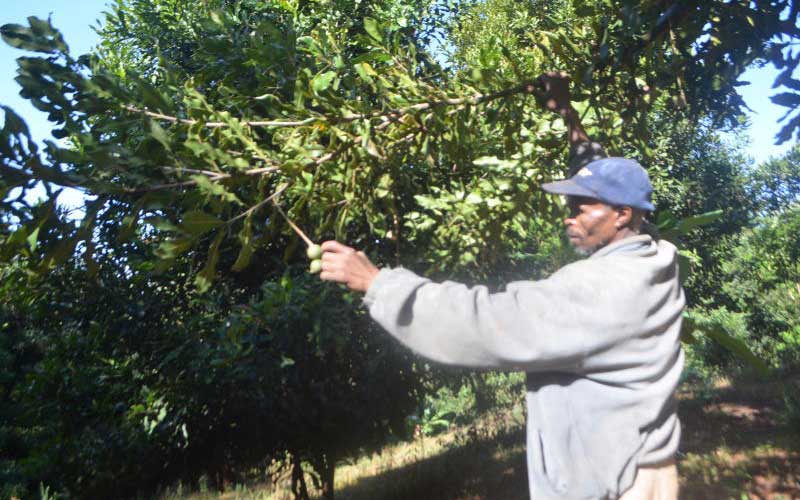 Farmers in Kirinyaga and Embu counties are staring at losses as thieves invade their macadamia farms.
The theft, according to the farmers, is being fuelled by the high prices that the nuts are fetching. There is also low production of the nuts.
The low production has been attributed to harsh climatic conditions last year just as the nuts were starting to flower. Too much rain in April and a cold spell in October were blamed for the low production.
Crop scientist John Kimani said nuts do not do well under excessive rains and prolonged cold. Mr Kimani, the manager of the Kenya Agricultural and Livestock Research Organisation's Kimbimbi centre, said the conditions had also affected mangoes and avocados
Theft of macadamia nuts in the area is reported to have gone up from February last year, when the harvesting season started.
Mangoes and avocados
One of the affected farmers, James Kiarie, said he woke up to a rude shock last Wednesday morning. All his nuts had been harvested by unknown people.
"Although my 20 macadamia nut trees did not bear much this season, thieves descended on my farm at night and harvested everything,'' Kimani said.
Eunice Nyambura, a farmer from Gakoigo village in Kirinyaga Central sub-county, said her farm was invaded at night two weeks ago and all her nuts harvested. Some farmers said they were hiring guards to keep vigil.
Macadamia Association Chairman Edward Maigo announced a price increment.
At a macadamia forum in Embu, farmers said thieves stole the nuts at night and sold them to brokers.
Joseph Kinyua, a macadamia farmer from Kirunda area of Kirinyaga County, said Nyumba Kumi members had taken up the issue in the affected areas.
Jungle Nuts CEO Patrick Wainaina accused brokers of fuelling the thefts because they bought from any seller, including unregistered as farmers.